How were the Goo Goo Dolls? They can still bring the hits and joy, too: Photos
|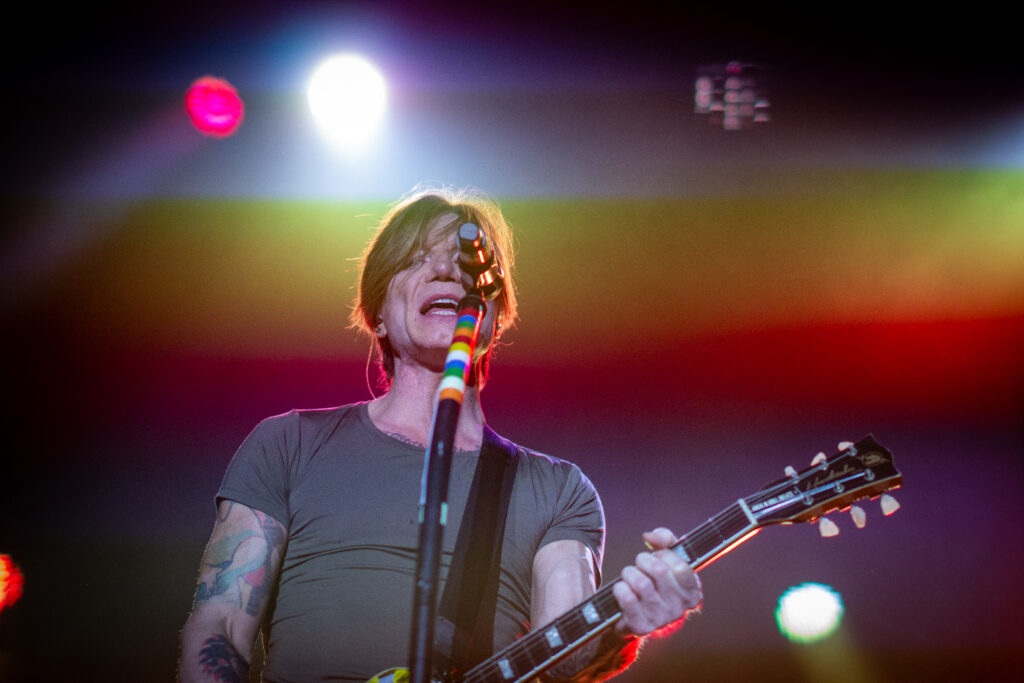 Goo Goo Dolls can bring it.
Johnny Rzeznik sounds fantastic. Robby Takac is an absolute joy to watch. They have the hits. (More hits than you think.) They have adoring fans. They have tons of fun.
For 90 minutes Saturday night in Omaha at The Astro, Goo Goo Dolls injected pure joy into the arms of a packed audience at the brand-new venue's outdoor amphitheater space. (It was only the venue's second show ever.)
They've been coming to Omaha for years, and Rzeznik had a laugh about it.
"I remember coming here and playing for like 10 people at some shitty bar. Now I get to come here and play for all of you people," he said. "Thank you for keeping this band alive."
Rzeznik's voice sounds fantastic, and he led the band and the crowd through hits like Broadway, Slide, Black Balloon and Sympathy. When it came time for Name and Iris, the crowd took over. You probably could have heard the audience shouting "And I don't want the world to see me" for miles.
Goo Goo Dolls didn't just stick to the hits. They brought out things for long-time fans, playing new songs like Run AlL Night and some lesser-known tracks, too. And as always, Takac took the mic for songs including January Friend, Lucky Star, Bringing On the Light and Life's a Message.
It was a blast. See the full setlist and tons of photos below.
Setlist
Broadway
Over and Over
Slide
Big Machine
Here Is Gone
Black Balloon
January Friend
Yeah, I Like You
Going Crazy
Lucky Star
So Alive
Sympathy
Name
Come to Me
Dizzy
Miracle Pill
Run All Night
Life's a Message
Bringing On the Light
Better Days
Stay With You
Tattered Edge
Iris