311 rocks hometown Omaha show on 30th anniversary of 'Music': Photos
|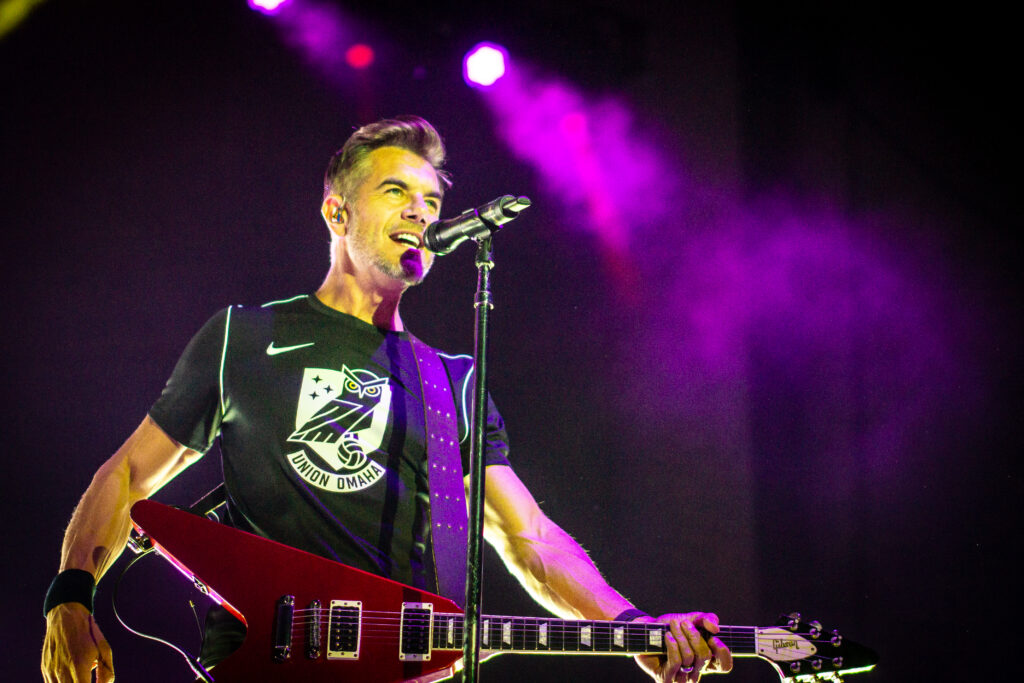 A beautiful night. A beautiful venue. A homecoming for Omaha's biggest rock band.
311 took the stage in their hometown on the 30th anniversary of the release of Music, their first major album, and just a few weeks past their 33rd anniversary as a band.
"How amazing is it that we're playing a hometown show today," asked frontman Nick Hexum. "We're celebrating. Jump for joy with us."
A massive crowd packed into The Astro for the hometown heroes, and 311 delivered a set packed with early material. In those 30 years, 311 has released 13 albums, but Friday night's set drew almost entirely from the band's first five albums — Music, Grassroots, 311, Transistor and Soundsystem. Only a very few tracks fell outside that narrow window.
It was an absolute blast to see 311 pack in a lot of extra songs to their usual set and lean on the old stuff. It felt like I was seeing them when I was 18 again, not least of which because they jammed in a few extra songs like Omaha Stylee and Large in the Margin for the hometown crowd. (Oh and they played my personal favorite, Do You Right, too.)
"What an amazing night for us," Hexum said. "You guys have been amazing. Thank you so much for being here tonight. Thank you for being with us all these years."
See the full setlist and a massive gallery of 311 photos below.
Setlist
Beautiful Disaster
Do You Right
Come Original
Taiyed
What The?!
All Mixed Up
Freak Out
Jackolantern's Weather
P-Nut Bass Solo
Don't Stay Home
Strong All Along
Loco
Large in the Margin
Applied Science (full band drum solo)
Visit
Stealing Happy Hours
You Wouldn't Believe
Amber
Sick Tight
Creatures (for a While)
Encore:
Omaha Stylee
Beyond the Gray Sky
Down