Back home in Nebraska, 311 brought old favorites
|
It's been awhile since 311 came back to Nebraska.
And it had been 27 years since they played Pinewood Bowl, a gorgeous outdoor amphitheater lined with towering pine trees less than an hour away from the band's hometown of Omaha. That last time was a local festival show organized by Curtis Grubb. It wasn't quite the same as the thousands of fans shouting every word to 311's funky, grooving rock.
"So how's everyone doing tonight?" frontman Nick Hexum asked the crowd. "Thanks for being here with us. It's so great to be back in our home state with friends and family here."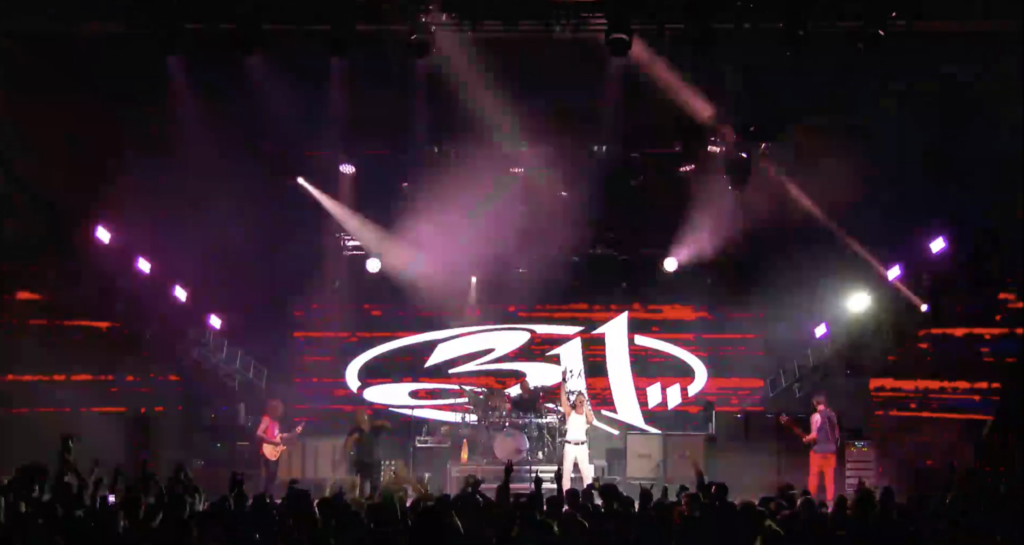 Members of the band made multiple references to their home state such as Hexum shouting "Husker Power!" during songs and Tim Mahoney wearing a La Casa pizza T-shirt.
311 also dug back into the early days with a set heavy on the old stuff. They played a ton of songs from Music, the blue album, Grassroots, Transistor and Soundsystem. This was especially fun for an old fan like me. It felt like seeing them back in 2001, and that brought back some memories of packing into Sokol Auditorium or getting in my 1990 Ford Tempo with friends and heading across the river to Westfair.
Those were some good days.
They only played two songs from their last two albums, Stainless and Days of '88.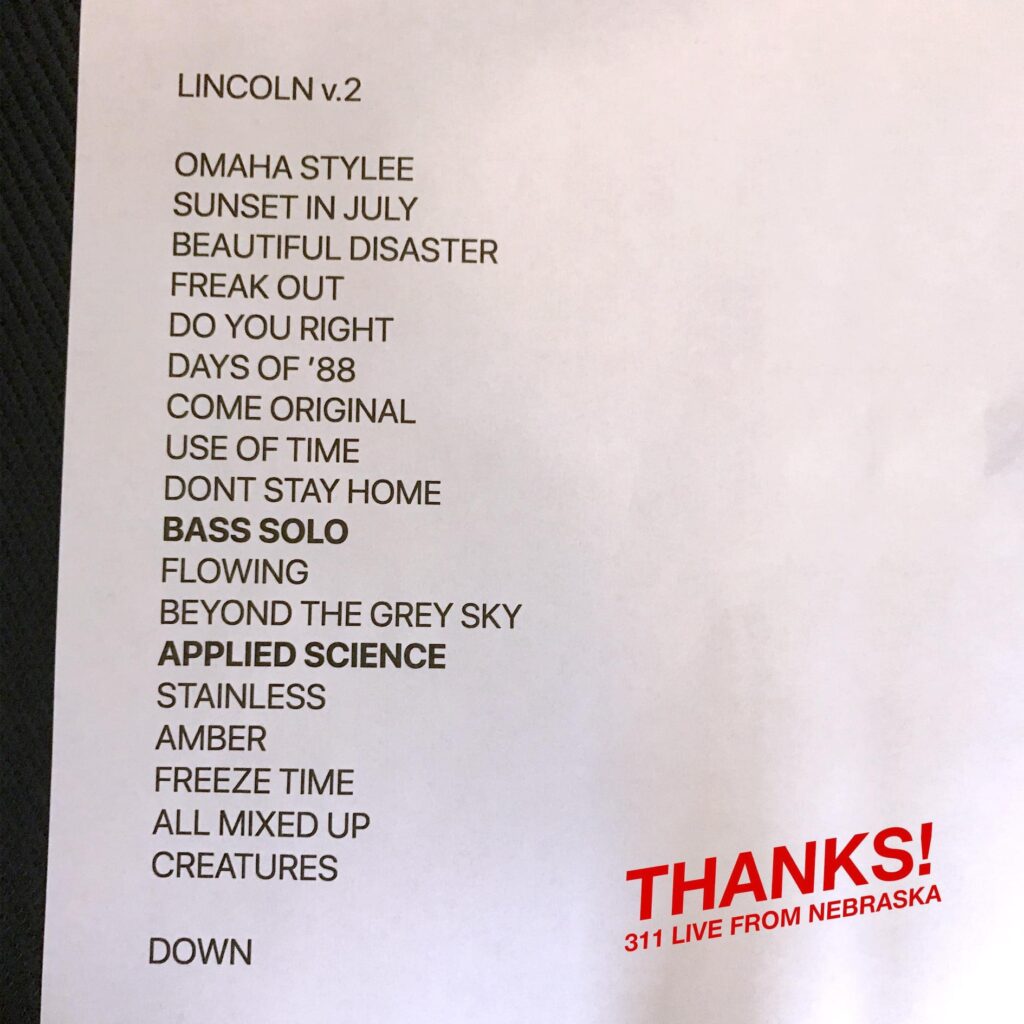 Days of '88 is the kind of song I want to blast all summer and was all the more entertaining because Hexum and Martinez did a little Morris Day-inspired dance and seemed to be having an absolute blast.
I watched a live stream from home, but Pinewood Bowl appeared packed with fans jumping around, shouting their favorite lyrics and holding their phones aloft during Beyond the Gray Sky.
311's stage was wrapped in a video wall that made the look of the show dynamic and fresh all while the band pulled out familiar fun such as P-Nut's bass solo (which referenced The Weeknd) and Chad Sexton's epic drum solo, which included some new percussion instruments I've never seen him play before.
And as always, Mahoney was lightning on guitar, delivering the hard jams and smooth solos.
As usual, 311 brought the groove. They're one of my favorites live bands because it's all about positivity, loving your life and having a good time. What else do you want on a gorgeous late-summer night?
"After a long, unplanned break we're doing what we love to do, which is bringing people together through music, spreading unity and spreading positivity," Hexum said. "Someone's got to! We're gonna jump for joy. Jump with us!"