Was Dan + Shay worth the wait? Duo drops into Omaha after many delays
|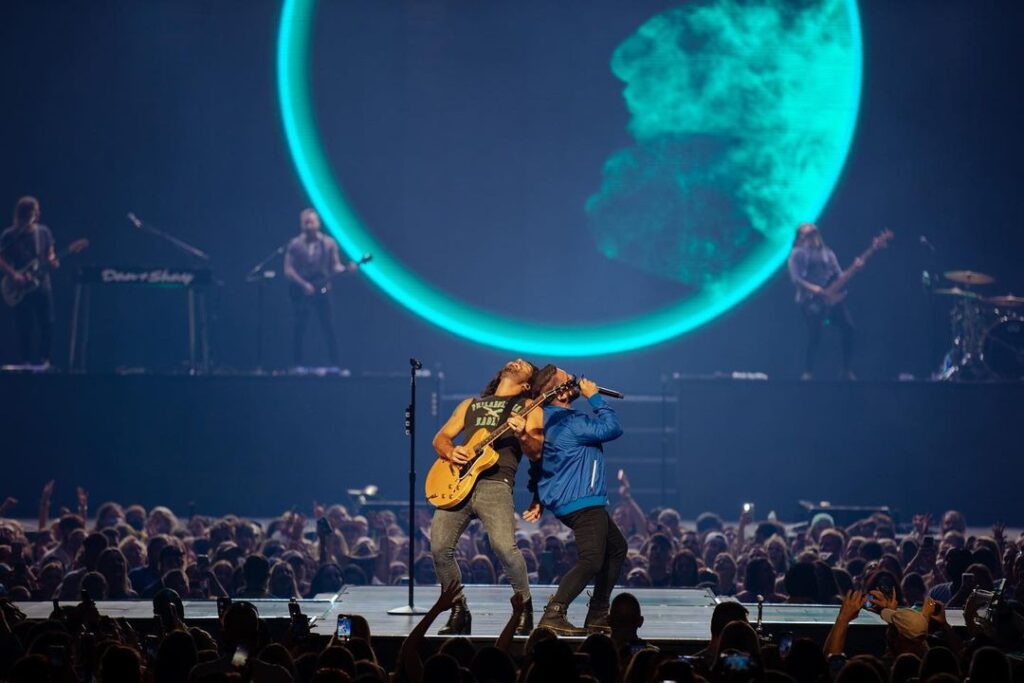 This one was a long time coming. 
On Friday night in Omaha, hit-making "Tequila" and "Speechless" duo Dan + Shay delighted thousands of fans, who had been waiting nearly two years to see the group in person and their songs at the top of their lungs. 
"Omaha, you've always been good to us," said Dan Smyers. "We arranged this show almost 700 days ago, and you held on to your tickets and sold out this show tonight."
Indeed, I first wrote about this concert in the pages of The World-Herald in October of 2019. Their scheduled spring 2020 concert at CHI Health Center Omaha was, of course, postponed along with several others. And then postponed again.
Finally, this date was on the calendar. So much time passed that by the time they arrived in Omaha, they picked up two more Grammy Awards, notched a few more hits and released this year's new album, "Good Things." (And Smyers grew his epic mane of black curls.)
And those fans really did hold on to their tickets, as 13,500 packed the arena to its upper reaches to sing favorites such as "10,000 Hours," "Tequila," "Speechless" and "From the Ground Up."
Dan + Shay is, of course, the Grammy-winning, country top 10 hit-making duo of Dan Smyers and Shay Mooney. Their harmonies are impeccable, but Mooney's soaring voice is the one you know best. Smyers writes the majority of their songs, sometimes with Mooney's help (and always with a few Nashville co-writers, too).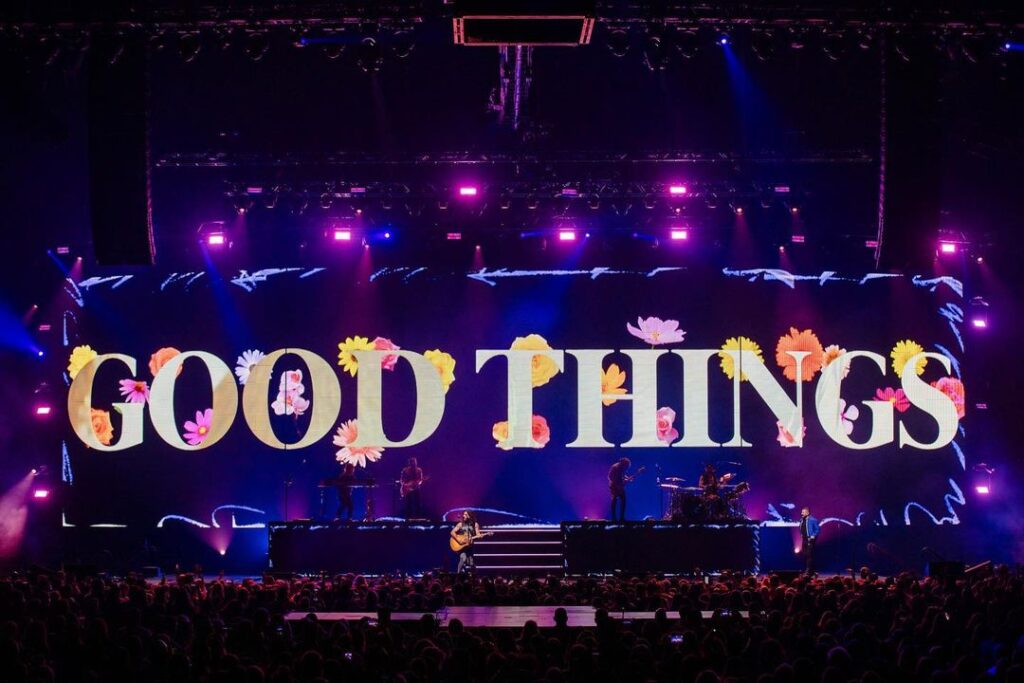 Dan + Shay are also the kings of the country radio love ballad. 
If you had a date Friday night and that date loves hearing stories of love on the beach and up against car doors and after a few bottles of wine and behind closed doors and after a little tequila, then bringing your date to see Dan + Shay was a great idea.
Even the band knows its oeuvre is largely songs about love — new love, past loves, making love.
"You said it was a love song, and that does not narrow it down," Mooney told Smyers at one point while the pair discussed what to play next. 
If you've never heard them on a country radio station, you might be confused why they're winning country genre Grammys or racking up hits on Billboard's country charts. Their songs have straight-up pop production and many can't even be considered country-adjacent. 
They may be heralding the death of country as a genre label and fully and finally ushering in the too-long-coming era of country as simply a marketing label. Country radio is its own thing, and a lot of fantastic country artists aren't getting played there. 
Dan + Shay sound more like Ed Sheeran than Chris Stapleton. Their opening acts were more pop than anything. And they count Justin Bieber and Kelly Clarkson as collaborators on hit songs. Not that it's a bad thing. (Just funny to this critic.)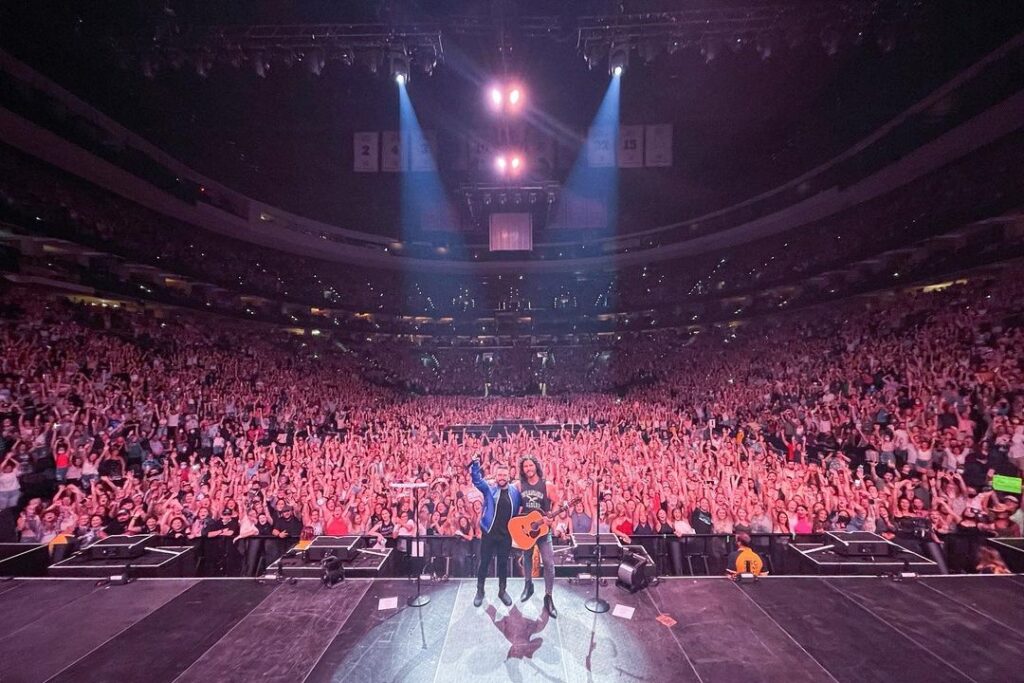 Dan + Shay are a couple of crazy-talented individuals, and the Omaha crowd continually bathed them in love. 
"Oh, it's a party in Omaha tonight," Smyers said. 
"You guys are absolutely insane and so loud," Mooney said.
The pair continually expressed their gratitude to the Omaha audience, many of whom had likely seen them play past gigs at the Orpheum Theater, Sokol Auditorium or as opening acts at that very arena.
These people knew all the words to songs such as "Keeping Score" and "How Not To," learned from years of singing every syllable like they were practicing for a choir by singing in the car every time their favorite song came on.
And they've been waiting for a long time, just hoping to get the chance to sing them in public. 
"Hearing you guys sing back the words to us is, selfishly, the greatest thing on planet earth," Mooney said. 
Note: This review also appeared in the Omaha World-Herald and on Omaha.com.