Is this the return to concerts we've been waiting for? Silversun Pickups rocks a sold-out show in Omaha
|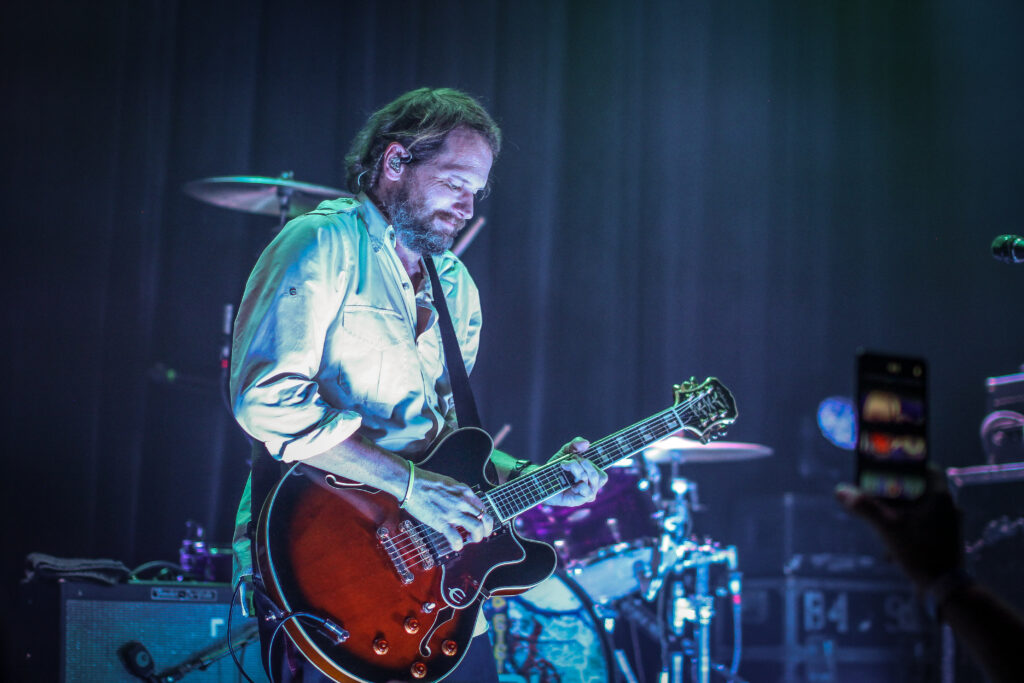 It's been awhile.
Awhile since we showed up early to grab a parking spot, get in line and earn a coveted spot near the stage. Awhile since feeling that kick drum vibrate in our chests. Awhile since a band plugged in, turned it up and played it loud, a crowd of fans jumping, moving and shouting their favorite words.
At least it has been for me. I haven't been to a club show in nearly two years, so stepping back into Slowdown in Omaha to see Silversun Pickups was a pure joy.
It's good to be back.
After nearly two years of practically empty concert calendars, Silversun Pickups signaled a return to normal with their buzzing, boisterous sold-out show at the downtown Omaha rock club. Sure, there have been shows for awhile. I've even been to some. But this big-time indie rock band is one of the biggest we've had on the rock club calendar.
"Thanks for coming everybody," singer/guitarist Brian Aubert said after taking the stage with Well Thought Out Twinkles, It Doesn't Matter Why and Panic Switch. "Oh wow. It's nice to see people. I hope you feel safe. I hope you feel safe at home. I hope you feel as safe as you can be through all this craziness, and I hope tonight you have fun with us. We want to have some fun."
We did.
As the band ripped through its fuzzy, buzzy, ebullient oeuvre of dreamy, charging rock, the fans shouted the words to their favorite songs from every corner of the cavernous 750-capacity club.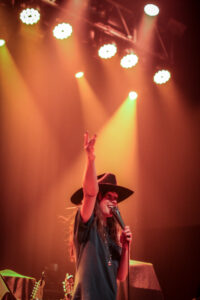 Real quick, I want to mention opening act Zella Day.
She didn't exactly match Silversun Pickups, but that's fine. Day's got a killer voice, and her vibey kind of '70s California singer-songwriter stuff is perfect chill music. I was captured by songs such as Girls and Golden, and I'm definitely looking forward to hearing her on vinyl, where the warm tones off the turntable will match her style just right.
To close the set, Day went with her cover of You Sexy Thing. And she really, really went for it — dancing across the stage, hitting the big vocals, leaning into the song's sexy nature.
It was a blast.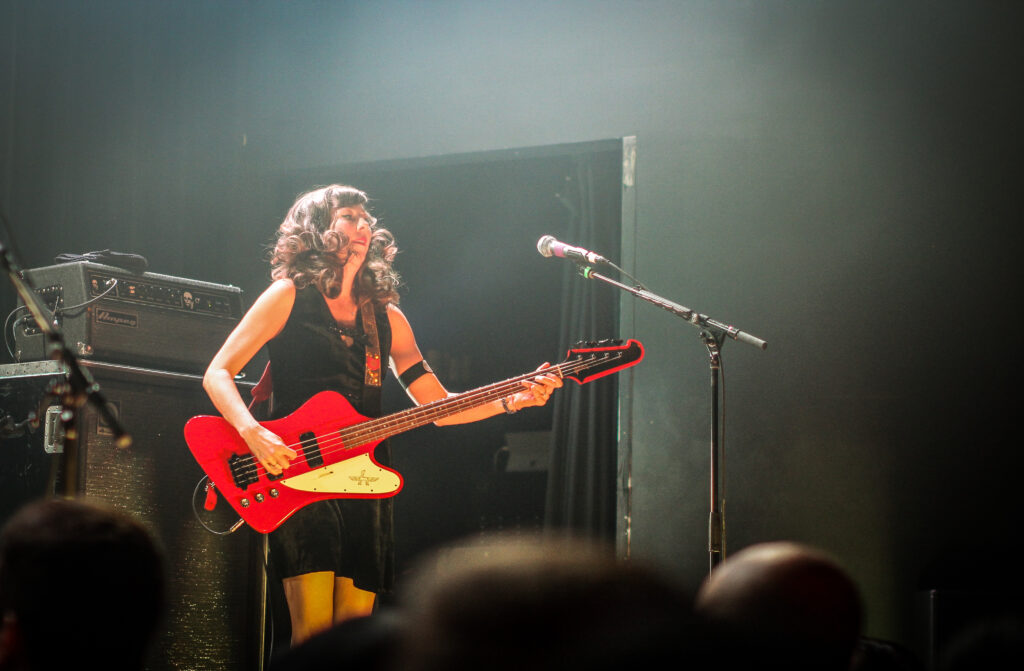 Day did her job, amping up the crowd for the main event.
Silversun Pickups are a killer band. They're incredibly tight. Christopher Guanlao is like a machine on drums. Bassist Nikki Monninger's lines are integral to every song, infusing them with heft and melody underneath Aubert's guitars. And Joe Lester adds texture and melody to every tune.
Aubert is a lights out guitar player. I watched him tear away at his hollow body ES-335 with his eyes open, almost unfocused as he was lost in the song. Then he stepped to the mic and absolutely howls the songs. If you enjoy listening to the band's records, know that he's even better in person, leaving his sometimes soft vocals behind as his voice rockets off the earth.
I had actual chills during Kissing Families as the people around me screamed every word. And then again during Substitution, the sort of song that makes me wonder why I haven't picked up my guitar in awhile.
Silversun Pickups played songs from each of its five albums including several from 2019's Widow's Weeds. Aubert even revealed they spent the pandemic writing and recording a new album, and that it'll be out next year. (Though they didn't tease us with any new songs.)
"It's really weird," Aubert said.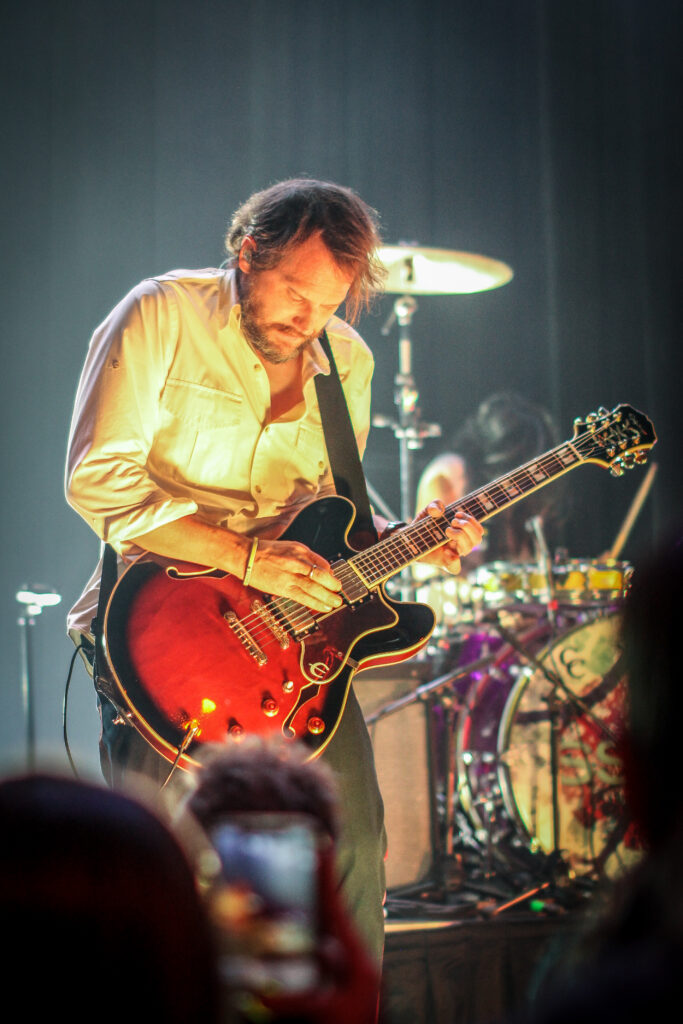 To close the show, they played an encore of Bloody Mary (Nerve Endings) and Lazy Eye, both songs sending the crowd's energy into the sun.
It was quite a night, and the band thought so, too.
"Thank you very much, Omaha," Aubert said. "This is our second to last show of the tour for the year. We'll miss you, and we hope we see you again soon. I hope after tonight everything your life is grand. We love you. We love you. We love you. We fucking love you."