When is the best time to buy concert tickets?
|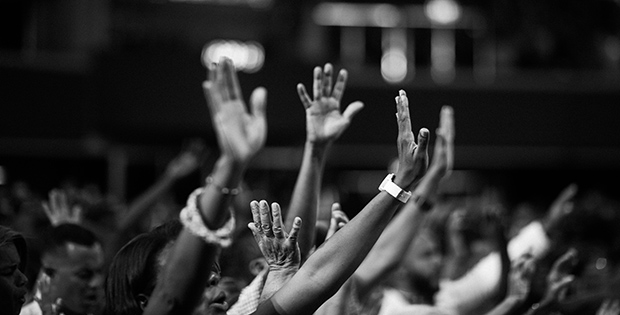 Welcome to an installment of Ask the Music Guy!

This time, we're talking about concerts I started out hating but ended up loving and the best time to buy concert tickets.

Ask your own question at popsandhisses.com/question! You could be featured on a future episode of the Pops and Hisses podcast and on the site.
Did you ever cover any concerts where you initially didn't want to be there but the artist/band ended up winning you over?
— Michael (@Suep29)
The simple answer to that one is, "Yes. Absolutely."
When you are a music critic, you usually cover everything. Having an open mind and being into all kinds of music is a must, but that doesn't mean you're excited for every concert, especially when it's Justin Bieber for the third time or Kenny Chesney for the fifth time.
It's really fun when you're excited to see W-Tang Clan or the Foo Fighters or Eric Church. But when you're not excited, you still go and you keep an open mind no matter what. That's your job. You gotta be there to evaluate the show even if you're having a bad day, even if you're tired, even if you're not really into the band. You have to find creativity, a good hook to write about the show. And if you're tired or not in the mood, you have to get yourself in the mood.
So when have I been pleasantly surprised? Quite a few times, but there are a couple that spring to mind.
Back in 2017, I went to see The Weeknd. I have a confession: I've never been all that into The Weeknd. At least, it has always taken me a little time for his songs to grow on me. And of course, once I get that exposure, I'm really into it.
But when I stopped into Pinnacle Bank Arena that night, I wasn't all that excited. I probably was the only one, as the place was packed (especially considering it was a weeknight) and everyone was amped.
When he took the stage, it was all by himself. He held the stage almost completely on his own,. The show only lasted 70 minutes — that's a short concert — but he had everyone in his hands. By the time he hit In the Night and Can't Feel My Face at the end of the show, it was a party, and I was a fan.
Another time was Ed Sheeran. He's a talented guy, but I don't listen to a lot of Ed Sheeran in my day to day, you know?
But that night in 2019, he stepped onstage all alone at the CHI Health Center in Omaha. And he stayed up there by himself all night. Just Ed and a guitar. It was like a singer-songwriter at your local club, except it was a 15,000-seat arena with every single ticket sold.
He had absolute command of that room, and the arena was filled not just with his sentimental songs but the shouts of every single person in the crowd.
The last one I wasn't that excited for was James Taylor. Look, James Taylor is amazing. A legendary singer-songwriter whose songs I love. His band is made up of amazing studio and touring musicians. But I just wasn't that excited. I was tired. I had seen him a lot of times before.
But quickly, he turned me around. It was a simply amazing concert. The three-hour show was full of songs and the stories behind those songs like when he talked about auditioning for the Beatles in 1968 before playing Carolina On My Mind.
It was an incredible night.
When is the best time to buy concert tickets?
This one came to me via email, and it's definitely intriguing.
I've talked about where to buy tickets before. And how to buy tickets. And how to avoid getting scammed.
But I don't think I've ever explored the question of "when." You hear it with plane tickets but how about concert tickets?
A site called Gametime.co is a secondary ticket seller like StubHub or SeatGeek. Their specialty, so they say, is last-minute tickets. And they promise the lowest price or they'll give you 110% of your money back.
They said concerts can be 51% less expensive if you buy a seat after the official start time of the event. That means the show starts at 7 p.m. with an opening act or two, and you buy a ticket them. Of course, you're really gambling with that option.
Buying tickets the day before a concert will be about 22.5% less than the average price. That's not surprising. Day of and day before tickets can be a good deal.
If you buy tickets 30 days prior, the tickets will be only 0.36% less than average.
Figures from Gametime show prices on their platform on average start dropping significantly a week before an event, with the biggest savings one day before an event, where people found tickets much cheaper than average.
So far in 2021, 39% of tickets on Gametime were purchased on the day of the event.
Their advice is that it pays to wait, which of course plays into their business model.
In my experience, the best time to buy tickets is when the show goes on sale, especially if it's a popular artist AND if you're worried it might sell out. You'll get the best pick of seats and, of course, you're more likely to get a ticket when there are more available.
When you use secondary sites like stubhub, seatgeek or this site, gametime, you're gambling. You're gambling with price, of course, but you're not always guaranteed that the ticket is legitimate. Just last weekend, an acquaintance got a ticket for a concert OUT OF TOWN via seatgeek and showed up to the venue to find it was invalid. She traveled. She met up with friends. She couldn't go to the show.
That's not going to happen if you buy a ticket directly from Ticketmaster. And if it did, Ticketmaster would be guaranteed to help you out. Not every place could do the same.
Now, that said, sometimes that's the best way to get a ticket. Or the cheapest. Or you might not care too much if the cheap ticket doesn't pan out. If you pay $12 to go to a $50 show and you end up getting scammed, it might not be a huge disappointment.
I've had some good luck buying tickets the day before or the day off. I went to a Bob Dylan show for 13 bucks one time by buying on stubhub a few hours before the show.
It was easily the cheapest "big concert" ticket I've ever bought. And it was a great show, too.