Is Eric Church living up to Springsteen? His Omaha concert showed some signs
|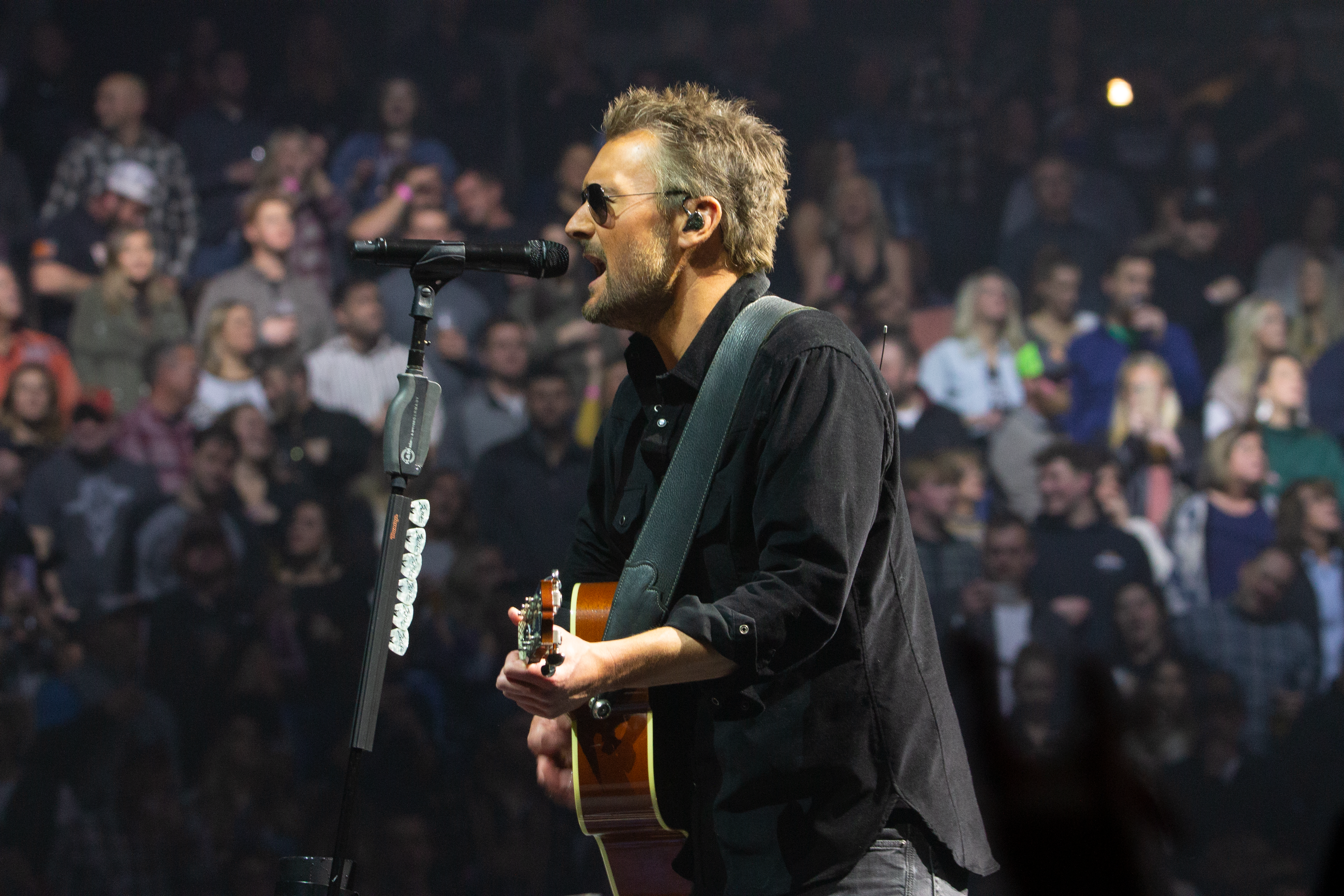 Eric Church showed us something.
The Record Year and Springsteen country star has always been talented. He's always had good songs. He's always known how to have a good time.
But in front of a near-sellout crowd of more than 16,500 fans on Friday at CHI Health Center Omaha, Church showed that he has that little something more.
Church prowled a massive stage that ran the length of the arena in his favorite black shirt, black boots, black jeans and black sunglasses. (And, sometime later, wearing an American flag that he draped around his shoulders.) And it was apparent that he has finally become country's Bruce Springsteen, the idol he sings about in one of his most famous songs.
Church is at the point where he can play a three-hour set and still leave a lot of hits and fan favorites on the table. He takes requests, and his fans bring signs requesting their favorite songs. His setlist changes night-to-night, sometimes with subtle updates and sometimes with larger departures.
He even has a mononymous nickname: The Chief.
And while I wouldn't quite put him on Springsteen's songwriting level, Church does have The Boss' ability to weave together radio hits and good-time songs with those backed by serious songwriting power, the songs that feel like they were written about you specifically. Maybe it's not your story exactly, but those songs touch on something you've felt, something you know well.
The best country songs are like that. You shout every word because you feel them deep in your chest. You know that down and out feeling as you stumble past a small town's welcome sign. You're keenly aware of what it feels like when Misery and Gin comes on the jukebox. You've maybe once — maybe more — drowned your heartache in whiskey and records. You've stood shoulder to shoulder with friends and look back on it fondly.
You do, indeed, enjoy having a drink in your hand.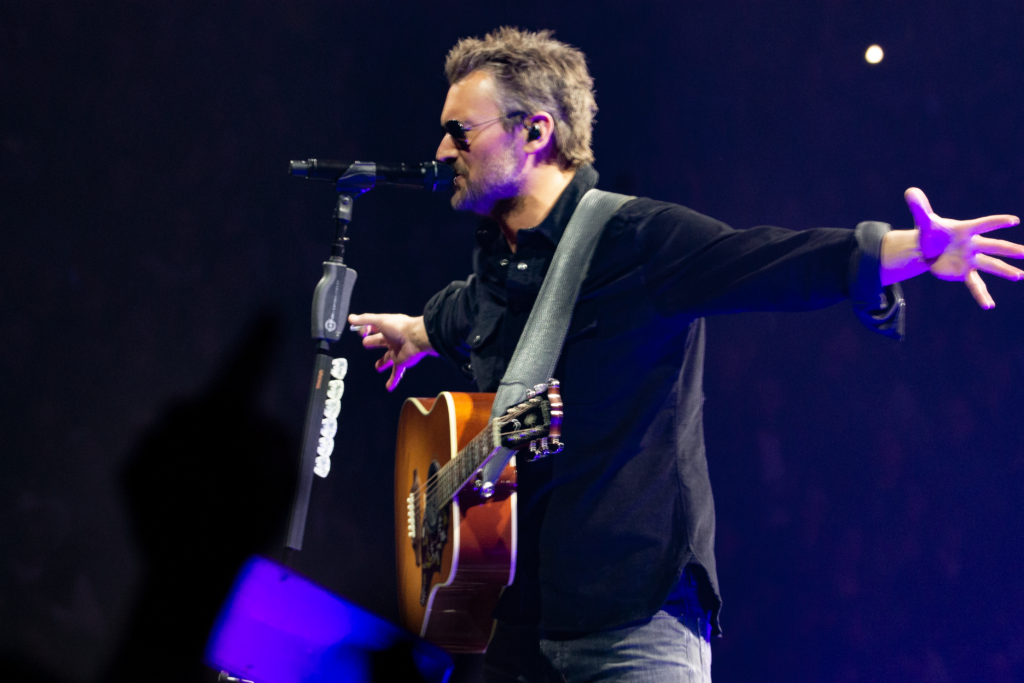 That's what we had Friday: A night of songs to which fans are connected as they screamed the words, held their boots in the air and raised more than a few cups of beer.
Church acknowledge his fans' love by pointing them out, accepting gifts of jerseys and hats, signing their boots, giving them his own drinks, taking their shots, snapping selfies and wading out to the barricades to give out hugs.
Throughout the night, Church also made sure to mention the many times he's played Omaha and Council Bluffs, where we watched him rise from tiny clubs to selling out arenas and even where he made the video for one of his most recognizable songs.
Church began the night by singing Turn the Page, Bob Seger's classic rock tune that mentions a highway "east of Omaha," and he thanked his local fans for sticking with him for so long.
"Many, many years ago, we started playing a place called the Whiskey Roadhouse. It was one of four or five places we placed all the time. We went from there to Stir Cove," Church said before he started naming all the times he played CHI Health Center including the time he opened for "King George Strait."
"I have never ever wanted a show to happen or waited longer than this time," he continued. "We're gonna be here for a long time tonight and you're gonna get all I got."
Indeed they did. Church played for nearly three hours, pushing his 32-song set until nearly midnight.
He ripped through favorites including Creepin, Cold One, Talladega, Mr. Misunderstood, Over When It's Over, Homeboy, Drink a Little Drink, Pledge Allegiance To the Hag, Sinners Like Me and many more as well as songs from his latest albums, Heart and Soul, such as Heart on Fire and Jenny.
It was quite the set, especially for fans who adore every element of his now-lengthy ouvre.
"I have waited a long time for this night, and I just wanted to say, thank you, Omaha, tonight for being with each other," Church said. "We're meant to be together. We're meant to sing together. We're meant to drink together. We're meant to stand side-by-side."