311 will perform its first three albums at three streaming concerts
|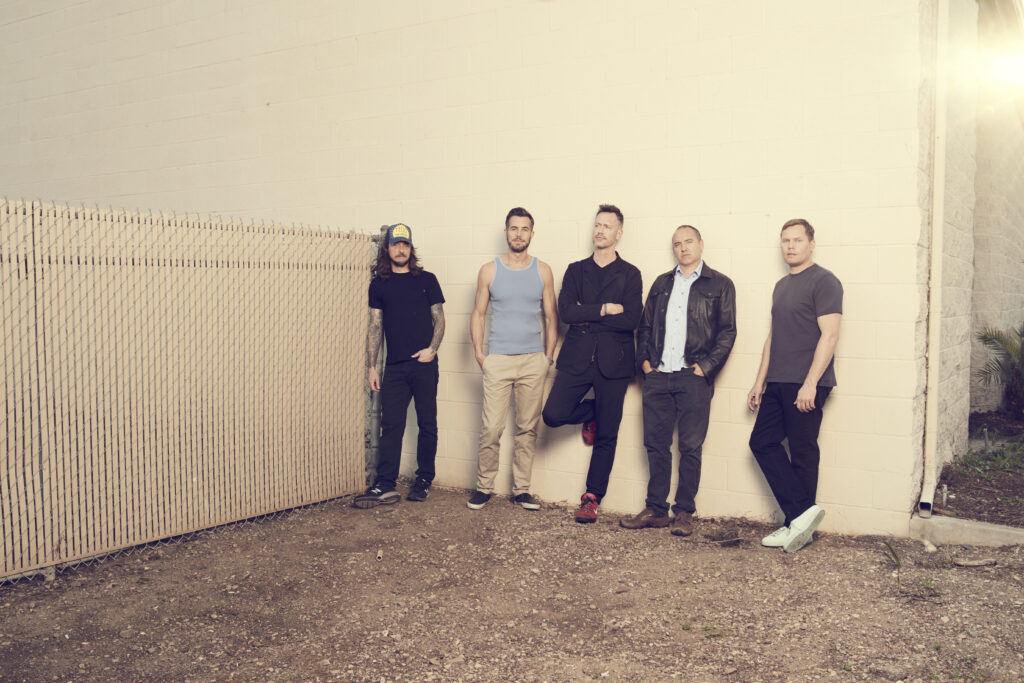 For most of 2020, 311 expected to be on tour.
This year is, of course, the band's 30th anniversary. The band's annual summer tour usually criss-crosses the country for a few months, and they were set to co-headline a set of dates with Incubus. (A match made in heaven for fans of the two bands, right?) It was going to be a big, year-long 311 celebration.
But then COVID happened and all of the band's shows were canceled.
At least they still have the anniversary tribute videos from friends such as Mark McGrath, B-Real, Method Man, Mike Shinoda and Snoop Dogg.
And now 311 will live stream performances of their first three major albums via a trio of concerts, which will be broadcast from their studio/practice space, The Hive. All three shows will be broadcast via 311streamsystem.com. They'll play Music on Nov. 11, Grassroots on Dec. 11 and their self-titled blue album on Jan. 11.
Ticket packages, $20 for individual shows or $60 for all three, go on sale at noon Central on Oct. 21 at 311streamsystem.com. Each ticket includes an hour-long pre-show stream of behind-the-scenes goings on at The Hive as well as an "open-forum hangout" with the band. Each show will also be rebroadcast four times after at scheduled intervals.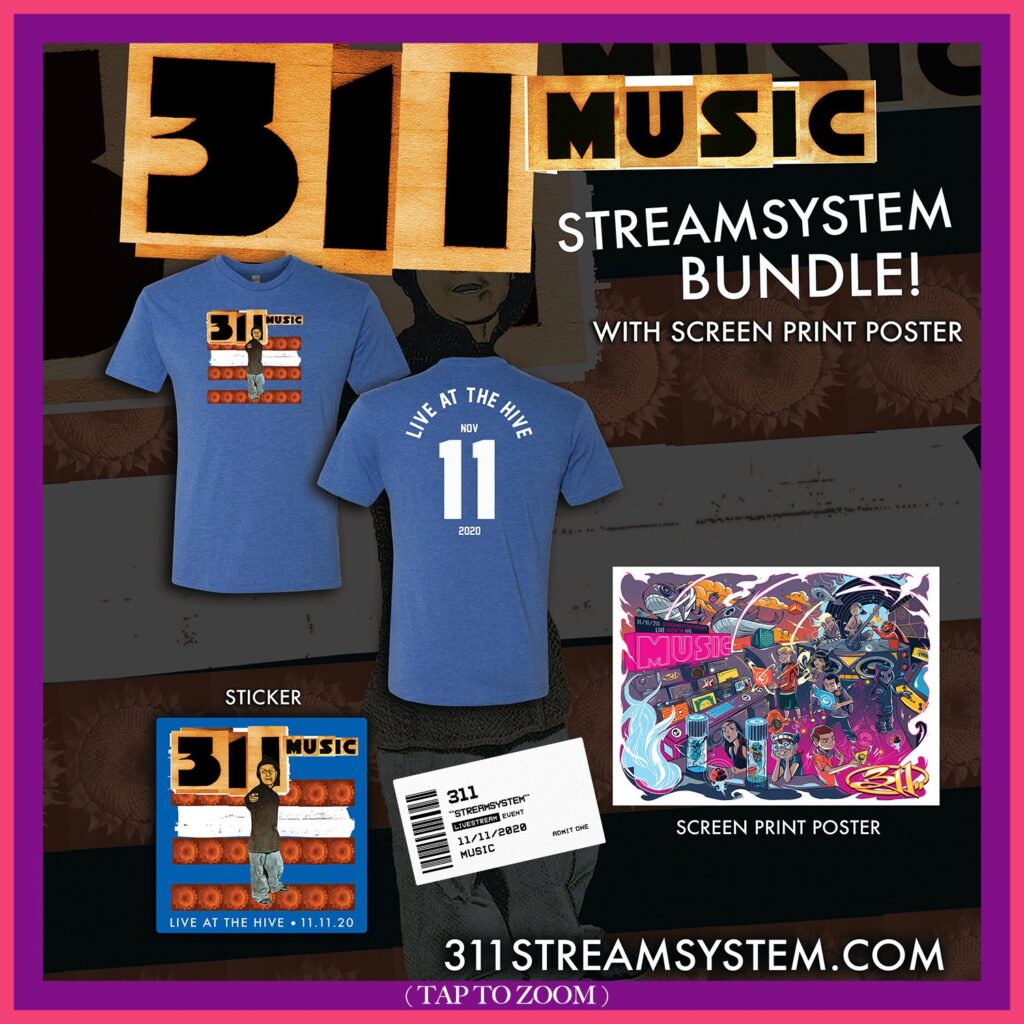 311 is also offering other packages that include posters (some signed), T-shirts, stickers and printed tickets. (It's all the same stuff you could normally buy at the band's merch stand at a regular concert.)
It's a pretty clever idea, making the live stream into something more of a fan experience than just another stream you can catch. It's also special since the band is performing those albums in their entirety, something they've done rarely. (Once, years ago, Chad Sexton and I talked through Grassroots song-by-song.)
See their official announcement video below.
In November, 311 does have two more live concerts on the books. They'll play drive-in shows at the Arizona State Fairgrounds for their Concerts in Your Car series on Nov. 13. The concerts will be played in the round, with a cube-shaped stage in the center. Vehicles will surround the stage in rings, according to the Phoenix New Times.