Fall Music Preview: The best new music coming in 2020
|
The year that wouldn't end is almost over. With only a few months left in 2020, it seems like we've packed more than we could bear — pandemic, impeachment, election, Kobe, fires, UFOs, murder hornets, etc. — into this nightmarish hellscape of a year.
But at least we have music, right?
You're damn right we do. And the year isn't over. This final quarter of 2020 has a lot packed into it. We're ready for any good music we can pipe into our headphones, and our favorite artists have plenty: ear-splitting metal, thrashing punk rock, country stars with big hits and a whole lot (seriously, a lot) of cover songs.
This is the best new music that's on the way in the remainder of 2020.
(Stick around 'til the end of this list for a Spotify playlist featuring a track from each album.)
OUT NOW
Gord Downie, Away Is Mine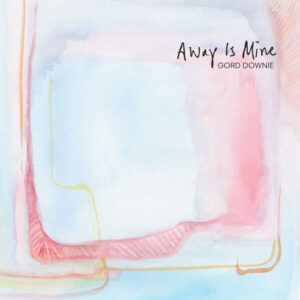 Recorded in four days just before The Tragically Hip frontman passed away, this record is a double album featuring fully produced tracks on one disc and acoustic versions of the same tracks on the other. Lead single About Blank is a fast-paced jam with swinging strings, and the rawer acoustic track is slower and more contemplative with a female singer backing him on the chorus.
Listen to this: About Blank
Oseees, Metamorphosed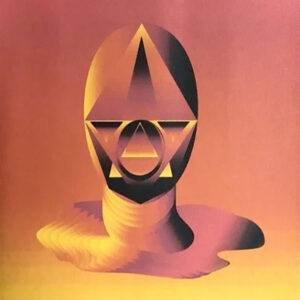 John Dwyer just never stops. His band with the ever-changing name, just released Protean Threat. Now they're back with another one. And scroll down this list a little further to see the next one. It's only a five-track record, but one song, I Got a Lot, clocks in at 23 full minutes.
Listen to this: Electric War
The Struts, Strange Days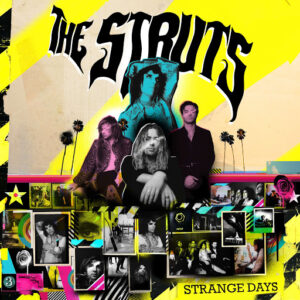 The title track for the glam rockers' new album is a power ballad and a team up with Robbie Williams. And this is a star-studded album, which features guest appearances from The Strokes' Albert Hammond Jr., Def Leppard's Joe Elliott and Phil Collen as well as Rage Against the Machine's Tom Morello.
Listen to this: Another Hit of Showmanship
Sturgill Simpson, Cuttin' Grass, Vol. 1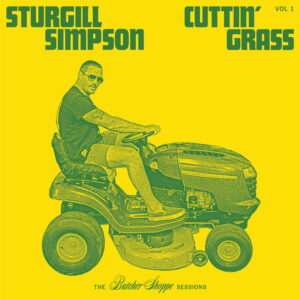 He's always been a country singer, and a great one, but Sturgill Simpson has been inclined to do things differently: play it loud, play it experimentally, play it any way other than what you'd consider traditional country. So Simpson went back and re-recorded a host of songs from his back catalog as straight-up bluegrass. No surprise the album is straight fire, and it's filled with the country versions of some favorite Sturgill Simpson songs we always wished we could have (as well as tunes from his old band Sunday Valley.)
Listen to this: All of them. Listen to the whole damn thing.
Tomberlin, Projections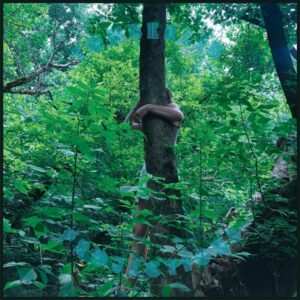 Following 2018's full-length Weddings is this five-song EP. It features four originals as well as a cover of Casiotone for the Painfully Alone's Natural Light, and features Tomberlin's usual vocal harmonies as well as bigger, richer instrumentation.
Listen to this: Wasted
---
---
COMING SOON
Bruce Springsteen, Letter to You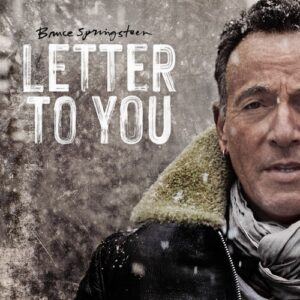 The Boss is back! And he brought the E Street Band with him. It's been six years since Bruce and the E Street Band made a proper album together, and you can hear the full band sound on the first two tracks that have been released, Letter to You and Ghosts. Interestingly, the 12-track album will feature three songs that pre-date Springsteen's Greetings from Asbury Park, N. J.
Release date: Oct. 23
Listen to this: Ghosts
The Mountain Goats, Getting Into Knives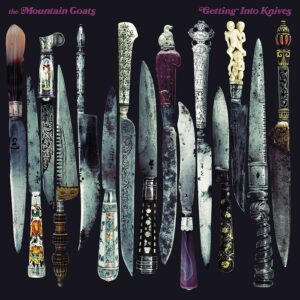 Just before the pandemic hit the U.S., John Darnielle and his bandmates booked some studio time and recorded 13 tracks. Get Famous name-drops Wesley Willis and warns about the perils of fame (not limited to choking on your own tongue and hiding who you truly are), and As Many Candles as Possible is a rumbling, dark song that features Al Green's organist Charles Hodges.
Release date: Oct. 23
Listen to this: Get Famous
Sevendust, Blood & Stone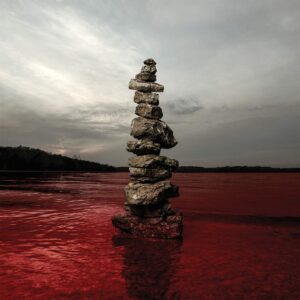 For their 13th album, Sevendust teamed up again with producer Michael "Elvis" Baskette, and lead single Blood From a Stone is a frenzied, thumping jam. They also paid tribute to Soundgarden with a cover of The Day I Tried to Live, and not many people (outside of the late Chris Cornell) could pull that one off, but Sevendust frontman Lajon Witherspoon does it justice.
Release date: Oct. 23
Listen to this: The Day I Tried to Live
Jeff Tweedy, Love Is the King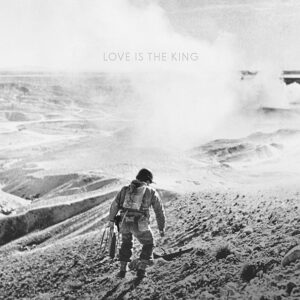 Like many, the Wilco frontman found himself with a lot of time on his hands when lockdowns started, so he did what you'd expect: He started making a record. Tweedy's fourth solo album in as many years features familiar folk and country vibes you might expect from him, and it's very, very good.
Release date: Oct. 23
Listen to this: Guess Again
Adrienne Lenker, Songs and Instrumentals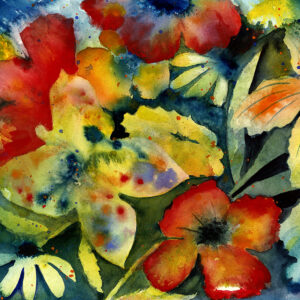 After Big Thief's March tour was abruptly cut short due to COVID, singer Adrienne Lenker hunkered down and recorded two distinct albums. Lenker set up in a one-room cabin in the mountains, and she wrote songs. To open and close each day, Lenker and engineer Philip Weinrobe played acoustic instrumentals that ended up as the first side of Instrumentals.
Release date: Oct. 23
Listen to this: Dragon Eyes
Gorillaz, Song Machine, Season One: Strange Timez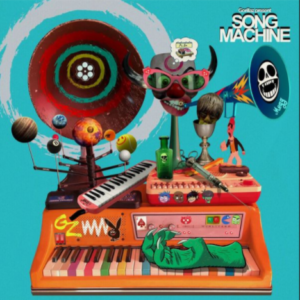 Since the beginning of the year, Gorillaz has released a collection of singles and accompanying videos featuring various guest artists (including Schoolboy Q, Elton John and Peter Hook, among others) as part of its Song Machine online series. The first collection of those tunes, Season One: Strange Timez, features the first six tracks from the project.
Release date: Oct. 23
Listen to this: Pac-Man (feat. Schoolboy Q)
Luke Combs, What You See Ain't Always What You Get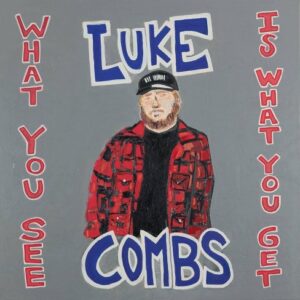 Luke Combs isn't exactly the second coming of country & western, but he does sound quite a bit more like now-classic early '90s artists than the bro-country folks that came before him. And yeah, he's pretty good. His epic, 23-song album features every single he's released in quite some time including Beer Never Broke My Heart (originally released in mid-2019), Six Feet Apart (his COVID anthem about what he's gonna do when this is all over) and collaborations with Eric Church and Brooks & Dunn.
Release date: Oct. 23
Listen to this: Without You (feat. Amanda Shires)
Sharon Jones & The Dap-Kings, Just Dropped In To See What Condition My Rendition Was In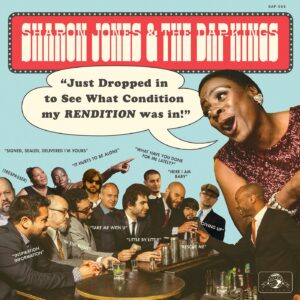 This new release from Sharon Jones & The Dap–Kings features a whole bunch of cover songs, several old favorites as well as previously unheard material. Many of the songs — tunes by Gladys Knight, Janet Jackson and Woody Guthrie, among others — were recorded for fun or for commercials, movies and TV shows but never saw the light of day.
Release date: Oct. 23
Listen to this: Signed, Sealed, Delivered I'm Yours
Elvis Costello, Hey Clockface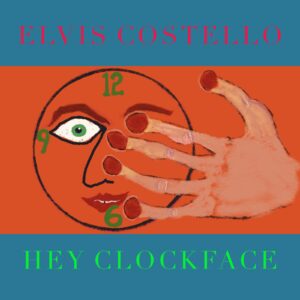 Costello said he always dreamed of recording an album like this: "We spoke very little. Almost everything the musicians played was a spontaneous response to the song I was singing. I'd had a dream of recording in Paris like this, one day." The new album was recorded in Paris, of course, as well as New York and Helsinki with a cast of musicians such as Nels Cline and Bill Frisell.
Release date: Oct. 30
Listen to this: Hey Clockface/How Can You Face Me?
Sam Smith, Love Goes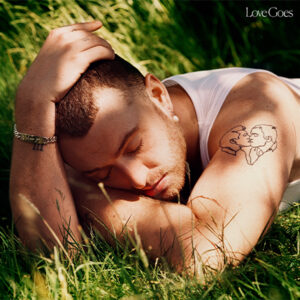 Sam Smith says the last two years of their life has been their most experimental, both musically and personally. And in that time, they wrote this collection of songs. The first single is the hip-swaying single Diamonds, the release of which has been followed by an acoustic version and a more club-friendly remix by Joel Corry. (The thumping remix gives it even more drive, and it's my favorite.)
Release date: Oct. 30
Listen to this: Diamonds
Kylie Minogue, Disco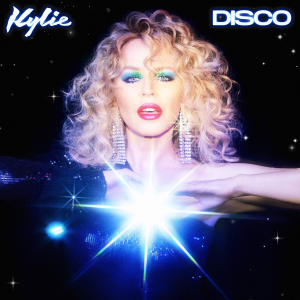 Ms. Minogue's 15th(!) album is on its way, and based on both her back catalog and the album's title, we should get ready to dance. In fact, the album's first singles — Magic and Say Something — have already been released with single versions, acoustic covers and multiple remixes.
Release date: Nov. 6
Listen to this: Say Something
AC/DC, Power Up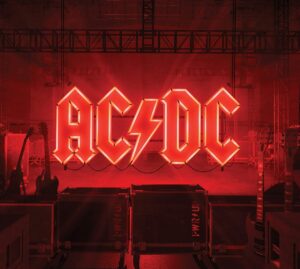 After Malcolm Young's death, Phil Rudd's legal troubles and Brian Johnson's health problems, most people thought AC/DC was gone for good. But they came back, regrouping recently to finish the album. Angus Young said the album is a tribute to Malcolm the same way Back in Black was a tribute to Bon Scott, and if lead single Shot in the Dark is reflective of the rest of the record, it should be pretty good. (Oh, and if you wanna AC/DC-ify your initials, check out the band's logo generator.)
Release date: Nov. 13
Listen to this: Shot in the Dark
Chris Stapleton, Starting Over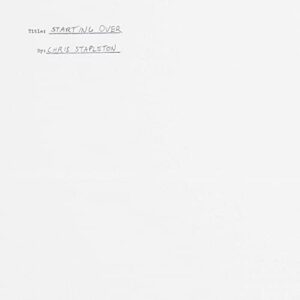 The country star's fourth album will feature several new songs as well as covers of John Fogerty's Joy of My Life and Guy Clark's Old Friends and Worry B Gone. The title track, an upbeat track encouraging taking a shot when things are really hard, features the deft hands of Benmont Tench on the Hammond B3 organ, and his Tom Petty & the Heartbreakers bandmate Mike Campbell plays guitar and wrote two songs for the album.
Release date: Nov. 13
Listen to this: Starting Over
BTS, Be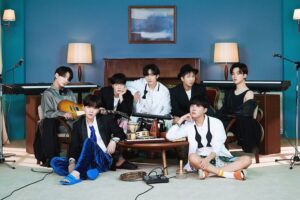 The anticipation for this album is higher than any other on the list, no doubt. The Korean pop group is a worldwide sensation, and though very little information has been released about the album (aside from new band photos and other normal sorts of marketing material), it hasn't stopped fans from obsessing over every little detail to glean new info.
Release date: Nov. 20
Lambchop, Trip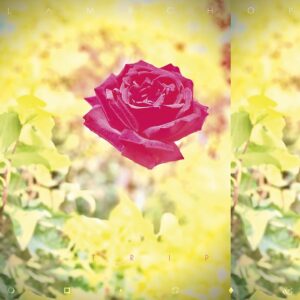 Rather than going on tour, Lambchop's Kurt Wagner invited his bandmates to Nashville to try something else. Why go on tour when he could pay them to make an album? So that's what they did, each member picking a song to cover. The tracklist includes songs by Wilco, the Supremes, George Jones and Stevie Wonder, among others.
Release date: Nov. 20
Listen to this: Reservations
Larkin Poe, Kindred Spirits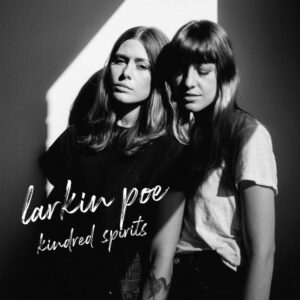 Rebecca and Megan Lovell wanted to have some fun. So they picked a series of songs to cover. The 11-song album features quite a list including Lenny Kravitz, Elvis Presley, Phil Collins, Malone and Elton John, among others. But of course, even Crocodile Rock and Fly Away are played in the band's stripped-back, roots-rocking style. It's a good time.
Release date: Nov. 20
Listen to this: Nights in White Satin and Fly Away
Billie Joe Armstrong, No Fun Mondays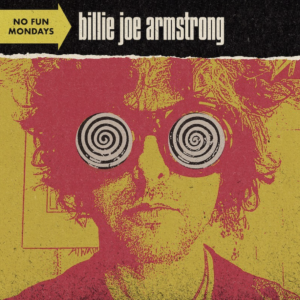 For months, Green Day's Billie Joe Armstrong has been releasing cover songs: Manic Mondays, That Thing You Do!, Kids in America and many more. Dubbing the series No Fun Mondays, and now he's releasing it as a full-on covers album.
Release date: Nov. 27
Listen to this: That Thing You Do!
Smashing Pumpkins, Cyr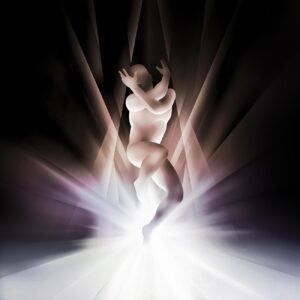 Smashing Pumpkins is ready to unleash 20 tracks on this double album, its second since the partial reunion of its classic lineup featuring guitarist James Iha and drummer Jimmy Chamberlain. So far, tracks released from the album have a definitive Pumpkins feel (especially from Corgan's unique voice and those buzzing guitars) but with a whole lot more modern synthesizers and almost club production.
Release date: Nov. 27
Listen to this: Anno Satana
Shawn Mendes, Wonder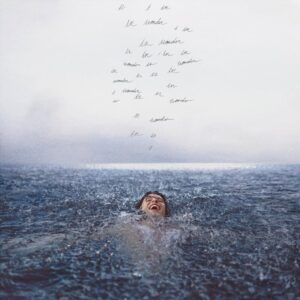 The title track is a soaring power ballad with a crushing refrain: "I wonder what it's like to be loved by you." Oof. Better hope that one never ends up on a mixtape someone makes for you.
Release date: Dec. 4
Listen to this: Wonder
Quarter-Life Crisis, Quarter-Life Crisis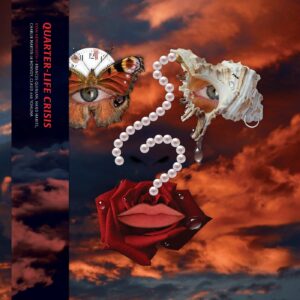 Ryan Hemsworth has made music for a lot of other people including Tory Lanez and Mitski. But for his new project, he recruited Hop Along's Frances Quinlan, Hand Habits' Meg Duffy and many more. It's like a Saddle Creek Records all-star record.
Release date: Dec. 4
Listen to this: Postcard From Spain (feat. Frances Quinlan)
The Kills, Little Bastards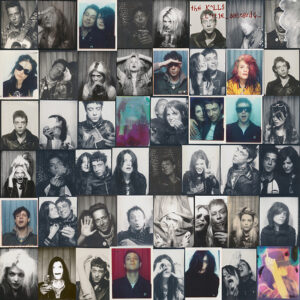 Alison Mosshart and Jamie Hince have made a lot of records (five full-length albums so far), and this one is a collection of rarities, demos and B-sides. Hopefully they follow with a proper record considering they haven't released a new one since 2016.
Release date: Dec. 11
Listen to this: Raise Me (Demo)
Osees, Panther Rotate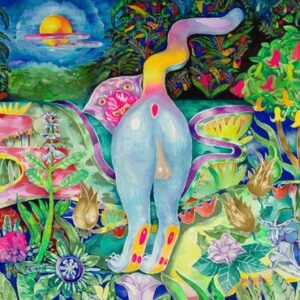 The prolific garage rockers released Protean Threat last year and then followed with Metamorphosed (see the top of this very list), and now they're coming with yet another album. This one is a sort of companion/remix album to Protean Threat. John Dwyer called it "A second version of our Protean Threat if you will, but barely conspicuous in its relation."
Release date: Dec. 11
Listen to this: Don't Blow Experiment
---