The best baseball songs of all time
|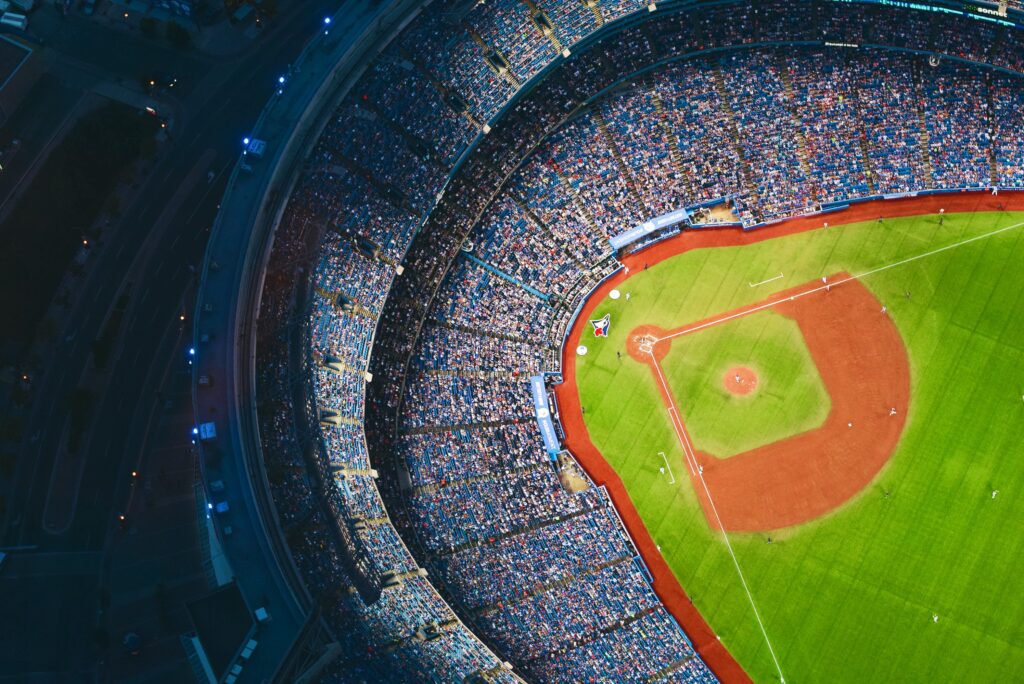 It's baseball season.
OK, it's almost baseball season. But for eager baseball fans, baseball kicks off when pitchers and catchers report to spring training, not necessarily when the Major League Baseball season, y'know, actually starts on April 1.
We're ready. We're excited. Especially after the winter of cold and snow and staying indoors for fear of spreading (or catching) a deadly virus, we're ready for spring and summer and hot dogs and beers and the crack of a wooden bat and a host of people cheering as the ball soars over the centerfield wall.
So here they are. The best songs ever written about The Great American Pastime.
Take Me Out to the Ballgame, Jack Norworth and Albert Von Tilzer
Neither of the song's writers had attended a single baseball game before writing this tune, which is the unofficial anthem of American baseball, sung at every 7th inning stretch. I bet you could sing it right now from memory.
A Dying Cubs Fan's Last Request, Steve Goodman
Goodman's most popular baseball song is the insufferable Go, Cubs, Go that's played at Wrigley after every victory. But with respect to Goodman, an incredible songwriter, that song is awful. But his better tune is A Dying Cub Fan's Last Request, where a man reminisces about his fandom and the good old days (full of bad baseball.) It's all the more sad that the late Goodman never did see the Cubbies win it in person, but at least he was watching from the heavenly hall of fame.
We're Talkin' Softball, Terry Cashman
Yes, the one from The Simpsons. While the original, Willie, Mickey and the Duke (Talkin' Baseball), is a classic, the goofball episode, Homer At the Bat, saw cameos from Wade Boggs, Ken Griffey Jr., Steve Sax, Ozzie Smith, José Canseco, Don Mattingly, Darryl Strawberry and others as Mr. Burns hired them to take on the Shelbyville team. And to cap off the episode, Cashman redid the song to capture the episode's oddball plot.
Ichiro's Theme, Ben Gibbard
The Death Cab For Cutie frontman was such a fan of Ichiro Suzuki that he wrote a song about him and posted it to his Soundcloud. And it's so catchy. So unbelievably catchy.
Ted Fucking Williams, The Baseball Project
Everyone's so kind and humble. But not Ted Fucking Williams. Sung from the slugger's perspective, it's all about how everyone else gets the recognition when it's Ted Fucking Williams who's the best.
Centerfield, John Fogarty
Cheesy? Yes. Definitely. But it's one of few songs that you hear playing on the radio and immediately be transported to summertime, jogging out into centerfield and ready for whatever comes. More of that, please.
All the Way, Eddie Vedder
Though it's specifically about the Cubs, who the Pearl Jam frontman has loved since he was a kid, this one is for anyone who wishes their team would win one. Finally.
My Oh My, Macklemore and Ryan Lewis
There's something about earnest fandom that'll really grab you, and Macklemore rapping about listening to Dave Niehaus call Mariners games on the radio while he sat in the garage with his father is as earnest as it gets. It's not just about baseball, it's about all the memories and everything else caught up in it.
Paradise By the Dashboard Light, Meatloaf
Baseball as a metaphor for scoring is about as old as … well… baseball. And Meatloaf takes it to the extreme with the mid-song baseball call from the great Phil Rizzuto as someone comes all the way home and… well… crosses home plate. It's brilliant.
Say Hey (The Willie Mays Song), The Treniers
There are a host of tributes to specific players, but this one about Mays
So the story goes, a PR man made a pitch for a song about "The Say Hey Kid." A columnist wrote it, a record label picked it up and The Treniers recorded it with Quincy Jones. Mays even contributed some vocals. And that summer, several other Mays songs came out.
Cheap Seats, Alabama
One of the few ever songs about minor league baseball, it's about grabbing some beers and buying the cheapest ticket you can just so you can have a good time at the game. Can't argue with that.
The Greatest, Kenny Rogers
This adorable song about a boy just trying to play ball when he has nobody else to play with doesn't seem like it can get any cuter until it's even-more-adorable twist ending.
Tessie, Dropkick Murphys
The Boston band did something interesting with this one. They took the longtime anthem of their hometown Red Sox and created a new song telling the story of how the original Tessie became associated with the team. And this one got adopted by the Red Sox, too. Awesome.