What happens when you see two of the best singer-songwriters at one concert?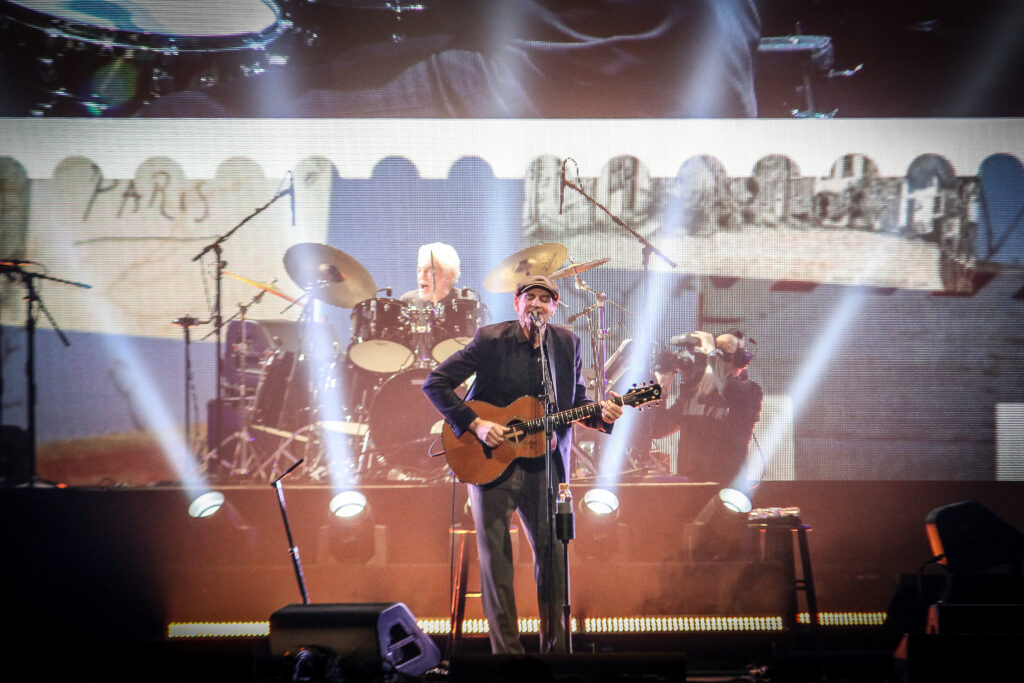 The stories are as important as the songs.
Music lovers don't simply love the rhythm, the blend of the melodies, the resonating lyrics. They love the reason behind the thing. Why was this song written? Who is it about? Why that turn of phrase?
And if you're that kind of music lover — an appreciator of the writing and the musicianship and the everything of songwriting — you'd have loved James Taylor's concert Tuesday in Omaha.
More than 8,500 fans filled the lower bowl of CHI Health Center Omaha for an evening of storytelling and songs from Taylor and fellow singer-songwriter Jackson Browne.
Taylor performed plenty of songs you know by heart — Fire and Rain, Sweet Baby James and Carolina On My Mind. There were also plenty you might not know such as Copperline, Line 'Em Up and Country Road.
But Taylor made them all memorable, both through his musical performance but just as much through his stories.
Taylor's one of the best performers you'll ever see. He won't just play you songs from his legendary catalog. He tells you why he wrote them. And where he wrote them. And who he wrote them for, too.
Hearing Sweet Baby James is something else. But then hearing how he wrote it for his nephew and how "it came in through the window" is something else entirely.
And then there is Taylor's band, a seriously all-star cast of session musicians and backup singers. A group of musicians' musicians and singers' singers, you probably own albums featuring these artists or have even seen them love performing in the bands of other legendary singers, and they make Taylor's songs absolutely come alive, sending them to new and lofty heights.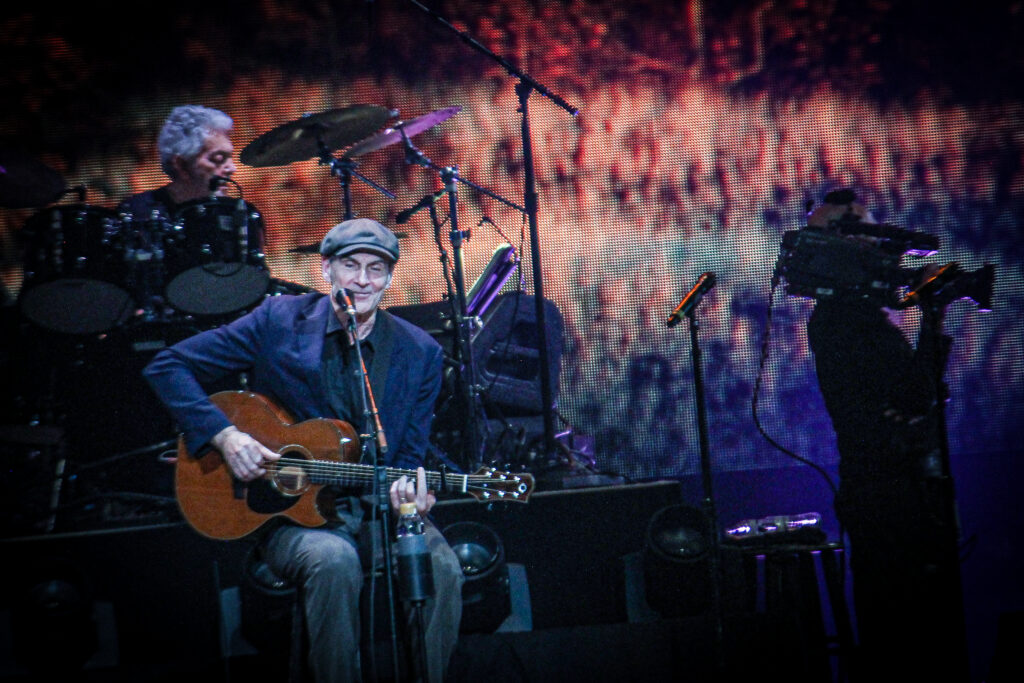 Taylor himself is an incredible performer, his fingers still fluid up and down the fretboard. His voice is still smooth as polished silver, seemingly as serene as it sounded when he released his first album back in 1968.
It only gets better the more times you see Taylor. Of course, he won't play a concert without touching on his best (and biggest) songs such as Fire and Rain and Shower the People. But the rest of the set always features selections from his vast catalog. And that means new stories.
Once I saw him tell stories about meeting The Beatles and releasing his first album on Apple Records. Another time I remember him talking about growing up in North Carolina.
On Tuesday, he talked about John Belushi, Richard Nixon, addiction, marital infidelity, cartoons and dark barrooms at 2:30 a.m. — "when we make our best decisions and our minds are sharp," he joked.
Did I mention Taylor's funny, too? His long tale of why he wrote Line 'Em Up, what it has to do with Nixon and why it's not actually political, but organizational had the audience cracking up. As did a profane line that followed a heartfelt story about sobriety.
And when he had gone on for a while, he remarked on that, too.
"The introduction is longer than the song," he joked.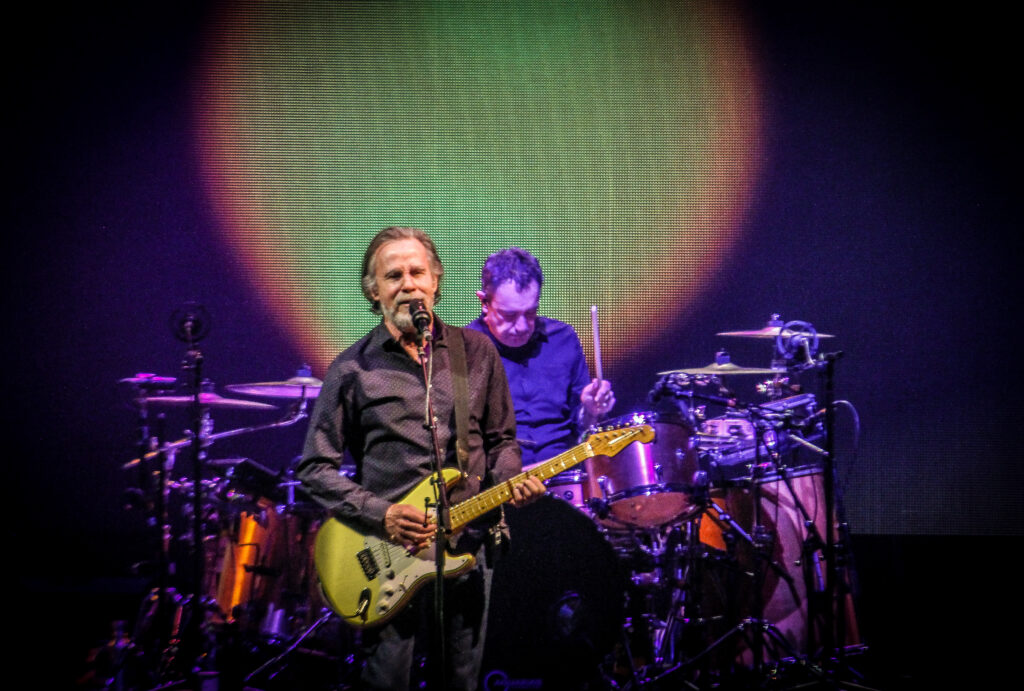 That Taylor's two-hour set followed an hour of seeing Browne perform hits such as Somebody's Baby, Doctor My Eyes, The Pretender and Running on Empty made it even more of a treat.
Browne was on point, boasting his own all-star band and singing his memorable the way he always had, his voice a little grittier but still golden.
A couple of collaborations between Taylor and Browne were among the night's top moments. Taylor stepped on stage to duet The Pretender with Browne, the pair trading lines and singing harmonies on the chorus. Taylor stepped back but still sang backup for Running on Empty. At the end of Taylor's set, Browne returned to the stage to perform Take It Easy, the Eagles hit he co-wrote with the late Glenn Frey. Browne similarly stuck around for You've Got a Friend.
It was quite a night.
Not just for us in the audience but for Taylor and Browne, too. They called the show a "surprise" owing to the crowd's enthusiastic reaction throughout the night.
"Thank you again for coming here and making this such a great night," Taylor said. "We'll see you next time."
---
Editor's note: This story also appeared in the Omaha World-Herald and on Omaha.com.
---