Take It Like a Man: How The Highwomen's Amanda Shires is hitting her stride
|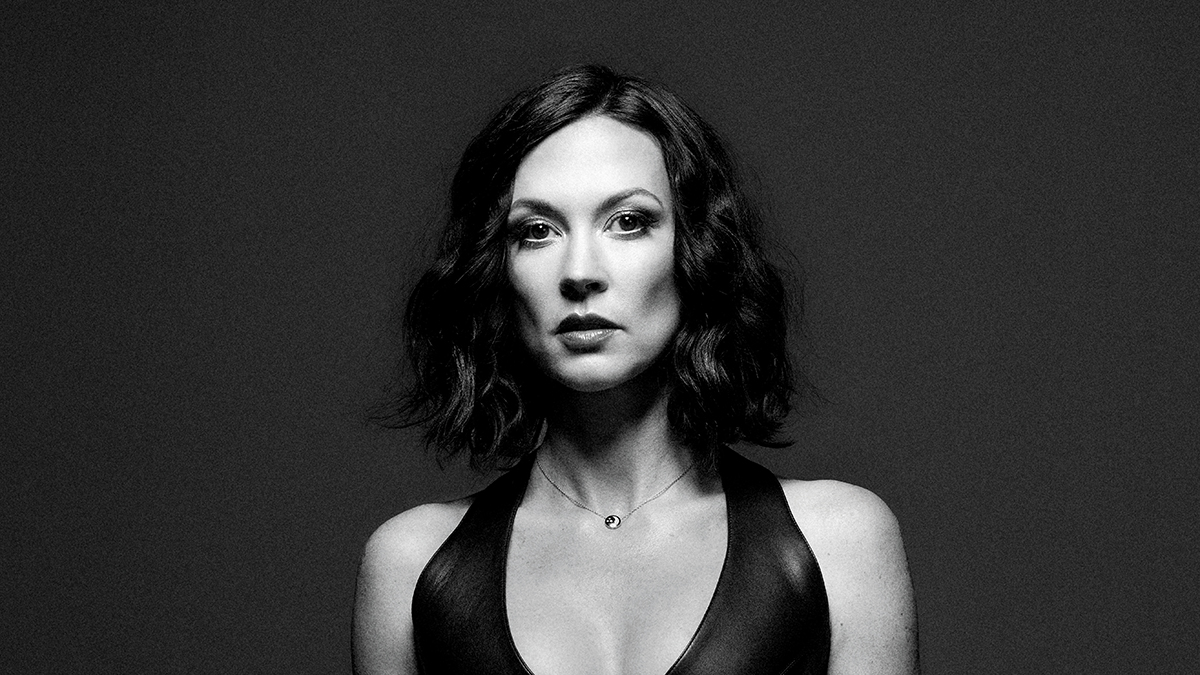 Amanda Shires is doing what she wants.
And the first time in a long time, Shires is hearing on her records what she's hearing in her head.
That's the case with her new solo album, Take It Like a Man, which was released in July on ATO Records. And now she's on a tour that closes out in Omaha on Nov. 20 at Barnato.
We talked making the Take It Like a Man album and its many guest stars including Jimbo Hart, Britney Spencer and Amanda's fellow Highwomen, Maren Morris, Natalie Hemby. We also talked about The Highwomen how she balances having a family with being a busy musician.
It's one of my favorite conversations I've had on Pops and Hisses, and I'm excited for you to check it out. (It's also available on your favorite podcast app!)
I'm here in Omaha and you're closing out the tour in a few days.
Amanda Shires: Yep, it's the last three shows and who knows what's gonna happen in Omaha. I'll probably find just the wildest way I can do it!
Tour openers and tour closers are some of my favorites because it's like a little nervous energy on the front end and a little screw it, we're done, let's have some fun on the back end.
Amanda Shires: On our end, it's like damn, I don't want it to be over. Yeah. Yeah.
How's the tour been going?
Amanda Shires: You know, surprisingly well. The goal of making music isn't this. But I do like the folks are coming to the show. It makes me feel like people are understanding the music. It makes me feel connected to folks. It also makes me feel like being away from my friends and family is worth it. And the bigger picture: It's nice to be able to feel like you're contributing to your family after not having worked forever!
We did COVID but then I had to take another year off because I exploded my fallopian tube like my second show back. Well, I didn't do it, but I had a pregnancy in the wrong place. Did Yeah. But so I I've got to come back into the world later than everyone else. So I'm still that kid that's like, whoa, everything's amazing.
Do you have any more plans? Obviously, you'll have the winter off and enjoy some time not being on the road. Are you gonna get back at it later?
Amanda Shires: I'm hoping to I got a few Highwomen things. I think I'm ready to plan out my whole year in advance again, I got kind of in this spot where I wasn't ready to make plans because for a minute, I was in a dark spot thinking that all the plans I made were useless. Because it kept happening. But I finally feel like I'm over that and I'm ready to make some real plans.
I can't even imagine what that's like but did that attitude when your filter into making Take It Like a Man?
Amanda Shires: Oh, no, because things just kept happening. And I got into that attitude, but it's kind of a carryover in a way. Because when I was making this record, it was like as being coaxed along the way. Oh, I'm not ready to record. OK. I'll do a trial day. OK, we're recording it. But I'm not putting it out. Okay, I guess we're putting it out. But I still have more songs. Wait, let's put a Christmas record out first, because I don't know that I'm done with that other record. And then I put the Christmas record out, then I finished this one. And then it's like, OK, I'll put it out. But I'm not gonna tour. And then I was like, OK, I'll tour.
But now I think I'm 100% certain that I could actually make plans again. And thank God for the people that were patient with me.
The way you're describing it, like it took you a while to get to and it was kind of working on it. But it worked out. It's such a great record. You have so many of your friends on it. And the end result is just awesome.
Amanda Shires: Jason likes to say about me that getting me to do things: Sometimes it's like trying to get a bird to eat out of your hand.
I like it. You have some great folks on the album. Jason's on the album, obviously. But as you're making the record, how are you picking who to pull into different things?
Amanda Shires: Well, for the main recording process of it, it was at RCA B that Elvis and Roy Orbison worked at. Since it wasn't a museum and running tours at the time, I got to use it all day and all night then. Normally they let you use that studio after the tours, after hours. But I didn't do that. It was COVID. Nobody was in it. I just got to set up as if it was a full-on 24-hours-a-day operational studio.
So we all got tested and we worked in there. It was Jimbo (Hart) from Jason's band, Jason, myself, my keyboard player Peter (Levin) and Fred Eltringham on drums. We also used Julian Dorio.
Then after that, it was, "Let's serve the song."
I love Brittney (Spencer). Her voice and her everything that she brings to it to a session is is just positivity and goodness. She understands what it's like to be under that magnifying glass, and she's just incredible to work with.
What's gonna serve the song best? And after that, try to keep all the assholes out.
Always a good policy.
With Studio B, did you feel that the sense of the place?
Amanda Shires: I've been in a lot of studios, and I feel like all the magical ones have that magical feeling that that this history is like it's like it's been absorbed in it and the music's been made out of it.
The energy that you put out singing a song or making music, it gets captured in the wood and the things and the walls and kind of lives there. And I think I think that's that's true for a lot of the historical places. You can feel it in there because some of that energy still lives. You go and you sing a song and it's in that room. It doesn't really go anywhere else.
You can definitely feel things. And I'm not like a woo-woo person. Some of the things really feel real though.
I always like to talk about breakthrough albums. For you, a lot of people say that's My Piece of Land. Do you feel like that was a breakthrough for you personally?
Amanda Shires: This might be silly, but  I don't feel like it was a breakthrough record. I feel like My Piece of Land was a pregnancy record. Because I've never made any other records pregnant except for that one! It's also more internal than observational.
I made my pregnancy record, which I call it that because before that time, there wasn't a whole lot of women that had babies out there doing it. I even got got the questions from tour managers, like, "Oh, so you're gonna retire?" And I was like, "Are you crazy?" Then nobody would take me out as opener or some places didn't want to have a pregnant woman on the road.
But Greg Allman didn't care because he's rock 'n' roll badass! And John Prine didn't care! So they helped me out.
I think that I've been trying to do the thing that I've done with Take It Like a Man for a long time, and that the closest I got to it before was Down Fell the Doves. I finally got close  to what I was hearing in my head on this record.
Something that you never saw before was families touring together You and your husband are particularly busy people. He's on tour right now, too. You're both successful musicians, you have your own careers. I'm sure that's baked into your relationship in some way because you have both been musicians since forever. But it has to be tough to manage. How do you do it?
Amanda Shires: I can definitely tell you it's not perfect. Like some some things to get thrown in the air and dropped, you know? But it's just accepting that. We've been traveling together since Jason was in a van, and we know what the life is. We both knowit is beautiful, and it's lonely, but it's so worth it. And understanding the world a little better is always good.
So I made this record with Bobbie Nelson recently, before she passed away. You know, Willie's sister? She was the first side woman I ever saw. She was playing in this band. And they called her an unfit mom and took her kids away. So she went back home, started getting a job, and then got a second job. And then eventually got her kids back. Eventually she's back in Willie's band. Anyway, I was playing with her. She was just talking about the difference between then and now like ho moms can do this now and they're not called unfit. I was like, "Jesus. At least we don't have to do that anymore."
To tie it up, we get to do this because we get to stand on the shoulders with everybody else that did it like that. That's all to say how grateful I am that I get to do what I think is my purpose.
The Highwomen was also a breakthrough, but that's a different kind of thing. But it sounds like you're doing what you're setting out to do, which isn't easy. That must feel satisfying.
Amanda Shires: With The Highwomen, you don't know what the results gonna be. But I felt like there was a need and in the place for that and for that conversation — there are all kinds of industries with women and minorities have inequalities. It's wonderful to have an outlet for that and to try and make changes because, you know, you're not guaranteed that anything's going to work. But the trying is important.
Making the record you really wanted to make, does that give you confidence to step into the next one? You told me you had more songs, but maybe you're not aching to go and record another album again so soon.
Amanda Shires: I kind of am ready to start because I think I'd like to take in my time on this one. Sometimes it feels a little bit so strange to focus on your own work that much, but it makes good work. Sometimes I'm the person that needs to spend a lot of time with it. I'm ready to go in there and I'm excited to see what happens. I've done a lot of growing and I'm comfortable like I'm excited to see what I what I can do with with the self acceptance that I've gained.
I'm gonna hopefully start this winter and have something ready. I have a lot of songs leftover from Take It Like a Man that I didn't put out. I'm thinking about a way to put those out.
Steve Earle heard when when I was doing some overdubs at Electric Lady, and he was like, "That needs to be on the record." I was like, "That is six minutes long, Steve Earle. So he's like, "Then why are you working on it?" I was like, "Because I need to get them all to almost finished so I can decide what makes the best selection." It's just the way it's gonna be.
And then I was like, "You need to go comb your beard."