How Matt Whipkey survived divorce and a pandemic while making a new album
|
It's been a rough couple of years. For everyone.
Matt Whipkey knows, perhaps more than anyone else.
The Omaha rocker, singer-songwriter and guitar-slinger captured that tumultuous time in his new album, Hard, which was inspired by a series of events in his life: divorce, the pandemic, a new job.
Whipkey, who joined me for an episode of the Pops and Hisses podcast, said he never has a lack of things to write about. But as he was writing songs, he had a lot on his mind.
"Thing that really just kind of opened the well of songs was I got divorced," he said. "It was all going down… And I mean, I guess it only kind of went downhill."
Hard depicts the motif well. The cover is a wedding cake topper. The video for Overboard is a collection of wedding day VHS footage, and if you watch it thinking this marriage was destined to end, it adds a flavor doom to the couple's supposedly happy day. And you'll hear references to marriage, relationships and divorce all over the album.
Whipkey howls the gutting lines, "Was is all so perfect? D'you think you deserved it? It could be gone in instant," over cranked guitars to open the album, and he said it acts as kind of a "thesis statement" for the rest of the record.
Later, on the strummy and contemplative Lazarus, the narrator depicts a series of male characters, each one treated with suspicion and a little bit of derision before asking if anyone can raise the dead. "She left me buried in six feet of sand. C'mon, man, I need a hand. It didn't go as planned."
There's a little suspicion in those words, and a little bit of competition, too — the sorts of things some men do when they look around the room at other men and size each other up.
"Men feel competitive with each other when it comes to women but just kind of relationships, right?" Whipkey said. "We're all in the same boat."
Of course, it's centered on Whipkey and his emotions and experience. You'll hear very little about the other person in the relationship, and that's very much on purpose. Whipkey said he wrote a few more songs that were more pointed, more directed. But he left them in his notebook. He didn't want to call anyone out or state a case but instead paint a portrait of his journey.
"It's a lot to go through all at once," he said.
That meant the songs came spilling out of him, sometimes going from a strummed chord to a finished song in 20 minutes. It was a prolific period helped along by being stuck at home during the pandemic and having built a studio in the home he shared with a friend.
On Hard, you'll hear Whipkey experiment and play around with sounds, which is different if you're used to his years of rocking with cranked up guitars or his quieter singer-songwriter stuff. Of course, there are loud rockers (Hard and Hello, Hello) but there's also strummy pop (Candy) and dreamy folk rock (Big Noise).
Whipkey was also inspired by working with Ian Aeillo, an Omaha sound engineer who Whipkey said made his songs sound "perfect," "so good" and "phenomenal." Aeillo's stellar work made him want to keep recording and keep getting Aeillo's mixes back.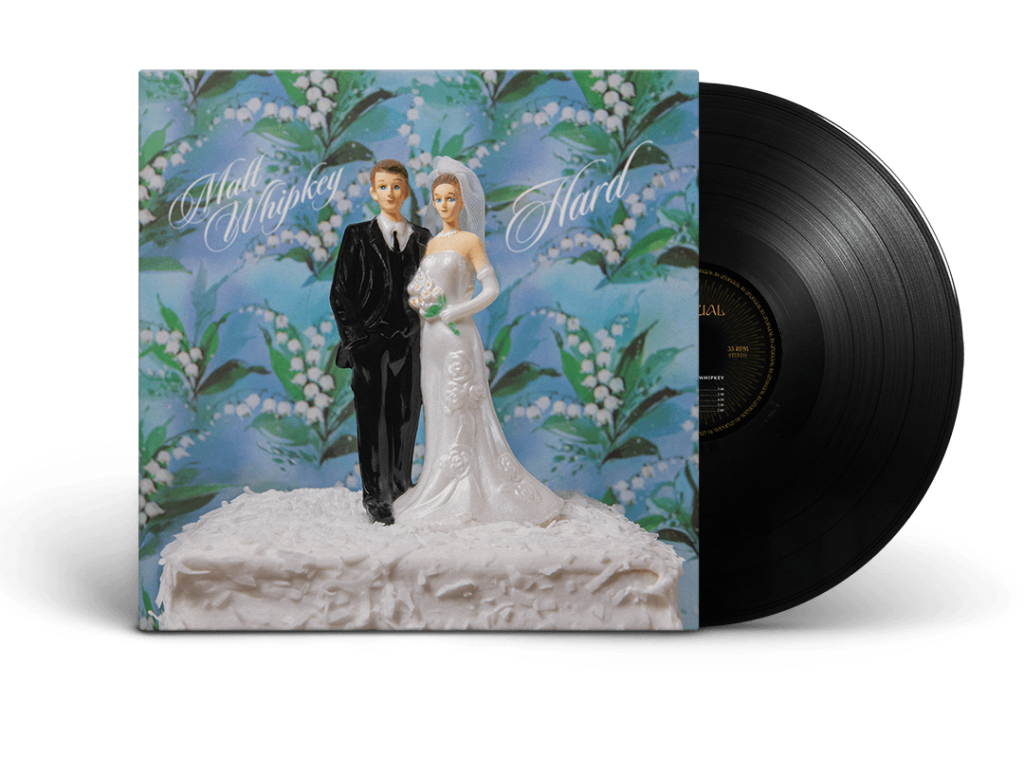 Whipkey will celebrate the release of the album with a pair of shows on Friday at The Jewell in Omaha. Tickets, $15, are available at JewellOmaha.com. Hard will also be available on vinyl that day via Unusual.
It's not all easy subject matter, but Whipkey is good with it. And he's ready to play it onstage and have listeners connect with it.
"It is a very interesting and powerful thing to be a conduit for people," he said. "It can painful subject, but it's actually some joy. When I wrote it, like it was fucking painful. But now I play with the guys and like, actually, if they want to people want to sing along with it, they totally could."