Jimmy Eat World is one of the best live bands you'll ever see: Photos
|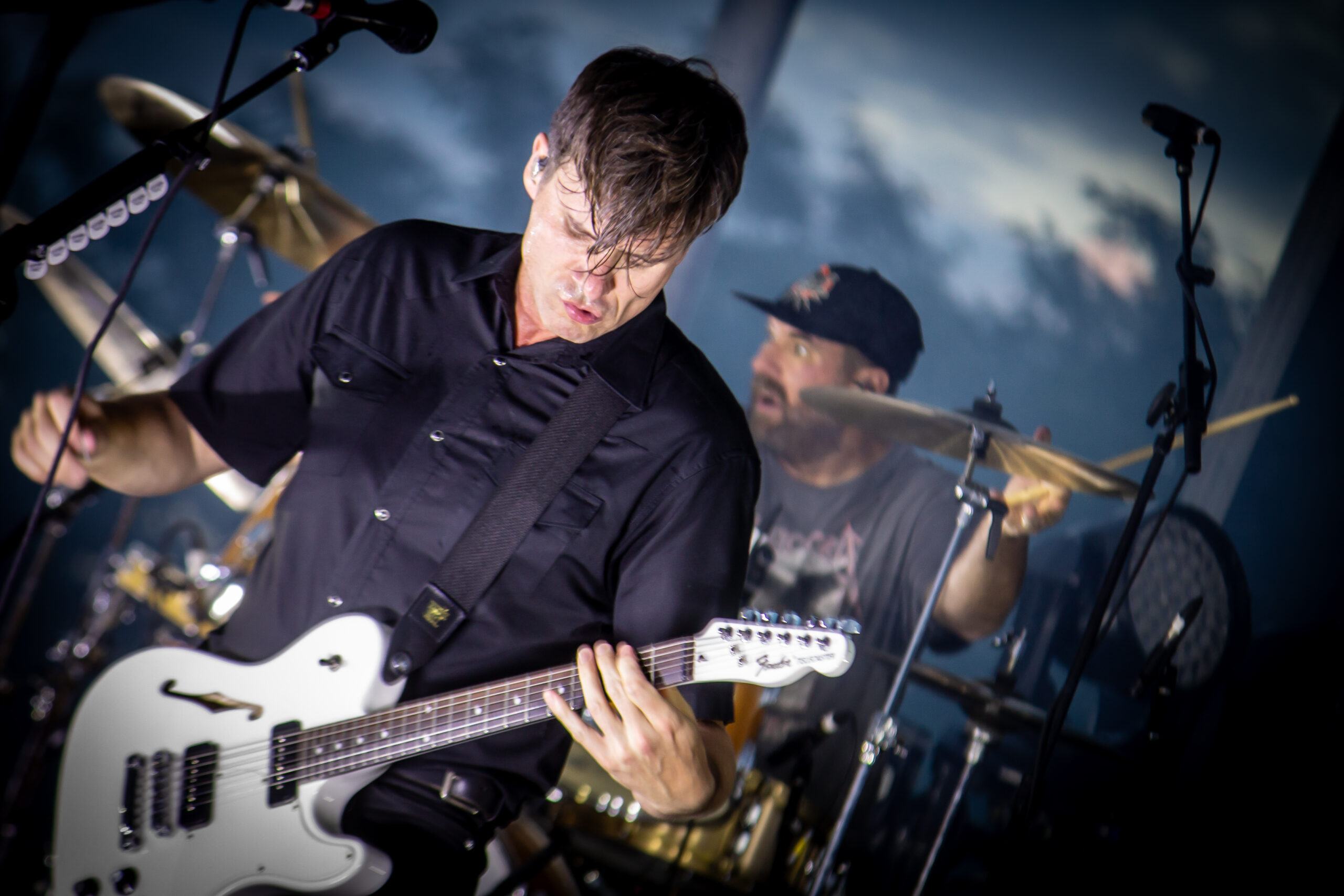 Sometimes the headliner isn't the band that leaves the biggest mark.
Jimmy Eat World had the second-to-last slot on the second night of Outlandia Music Festival. Modest Mouse followed and closed out the night, but it was Jimmy Eat World who I've been thinking about ever since.
In the band's one-hour set, they ripped through 14 songs. I shouted the words to Bleed American. Then Sweetness. Uh, and then Big Casino. I swayed to Hear You Me. And shouted even more for A Praise Chorus and The Middle.
They may have had only an hour, but they made use of ever single second of it. With all due respect to everyone else on Outlandia's stage, I think Jimmy Eat World won the day. And it looked that way from a big portion of the crowd, too. After Jimmy Eat World's set, a whole lot of them made for the doors.
I'm just excited for Jim Adkins and crew to head back to town so we can get them for a full headlining set sometime soon.
See the complete setlist and an epic batch of photos below.
Setlist
Congratulations
Bleed American
Sweetness
Something Loud
For Me This Is Heaven
Big Casino
Criminal Energy
23
Work
Blister
Pain
Hear You Me
A Praise Chorus
The Middle