Will there be more concerts like this one? Black Pumas bring a street party to the streets of Omaha
|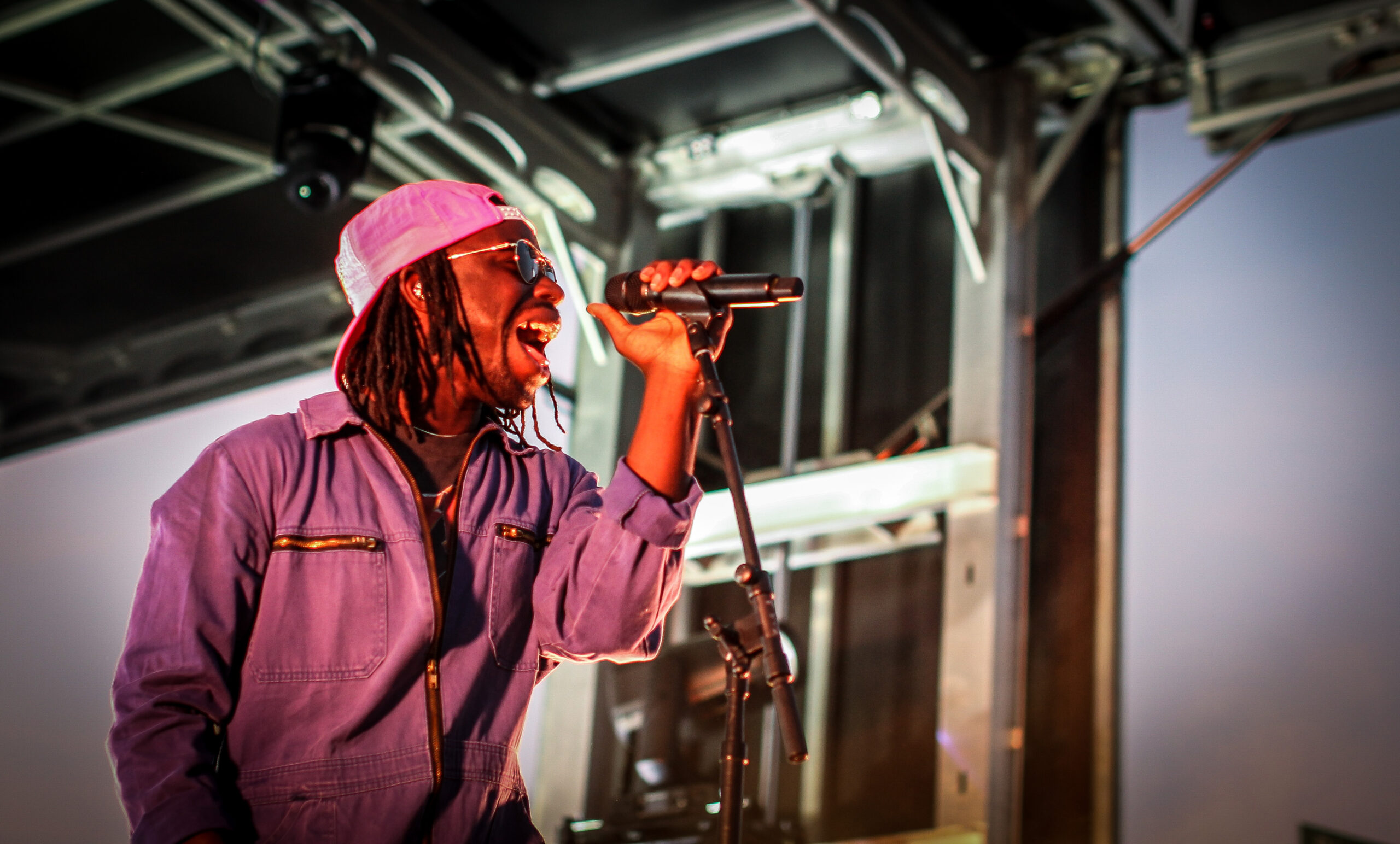 That was a street party.
For a few hours Sunday night, Black Pumas brought their grooving soul music to the streets of Omaha, and a couple thousand people were there for it.
We sang. We danced. We grooved. It was a party with Eric Burton's soul at the center of it.
And I mean that on multiple levels. His soul music, of course, created with bandmate/guitarist/producer extraordinaire Adrian Quesada. But also, y'know, his soul…
Burton's a natural frontman. A killer vocalist to be sure, whose voice carried across those streets, but also a fantastic showman who knew how to drive the crowd. He so happy to be there, singing from the lip of the stage, dancing harder than anyone, walking out into the crowd, trying to get people to dance.
"It's been 15 whole months since we end been able to travel to Omaha, Nebraska. Are y'all ready?" Burton said. "I'm gonna have a great time with y'all. C'mon Omaha!"
Though he's the producer and arranger for all of their music, Quesada stayed mostly quiet off to the side, appearing as just a sideman to the Eric Burton Show.
Until it was time to light up the night with his guitar, which he did effortlessly. The man can play.
The whole night felt like a street party, a chance to let loose, have a few drinks. hang with friends and, of course, vibe to some excellent music. Black Pumas kept that feel going all night, but it was the show's closing songs that really brought things home.
Oct. 33 is such a pretty song, and it let Burton's voice ring out and show its admirable range. They followed with Colors, which turned into a singalong as the audience had their hands in the air.
"Help me sing it!" Burton shouted as the crowd replied with "My sisters and my brothers/See 'em like no other/All my favorite colors" as rainbow strobes cascaded over the audience.
For an encore, Burton returned to the stage alone to sing his version of Tracy Chapman's Fast Car, where his voice really takes it home and makes it his own. Then the full band came back for Fire and the unreleased tune Etta James, both of which brought the party vibe back to the show.
It was something to see. To hear. It felt like a celebration. Hope we can have lots more like it.