Death Cab For Cutie and their sweaty, sold out Omaha concert: Review
|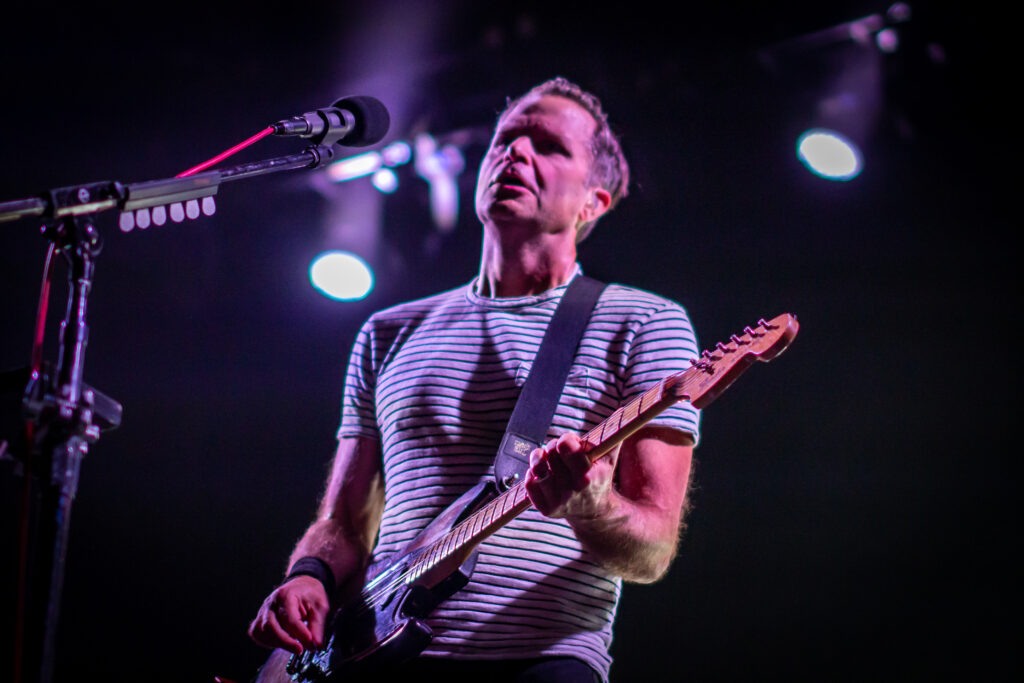 It was hot. It was sweaty. It was so, so worth it.
Death Cab For Cutie played to a sold-out Admiral Theatre in Omaha, Nebraska, last night, and inside the nearly century-old venue, it was packed wall-to-wall with fans wanting to hear I WilL Possess Your Heart, Soul Meets Body, Here to Forever and songs from the band's latest album, last year's Asphalt Meadows.
"We're gonna play some songs from that. We'll play some old stuff. We'll be here all night," said frontman Ben Gibbard. "That's an exaggeration, of course, but you know what I mean. We're gonna have some fun!"
The packed-in members of the audience sang the words to their favorites; When Black Sun fell to silence, they filled the theater with their voices alongside Gibbard, who swayed to the then-silent melody of the song.
Death Cab was on point, as always. Having seen them so many times — during conversations last night with multiple people, I could not recall how many times I've seen them — it's hard to discern the performance of one from the rest. Seeing Death Cab live is like dropping a needle on a record. The music just flows, and it's perfect every time. This one was more of the same.
"Omaha, Nebraska! It's been too long since we've been here," Gibbard said appreciatively. "Thanks for having us."
Death Cab has played the Omaha area numerous times over the years, but the last stop was in 2016.
See a full photo gallery and setlist from the show below.
Setlist
I Don't Know How I Survive
Roman Candles
The New Year
Cath…
Expo '86
Here to Forever
Black Sun
Northern Lights
I Miss Strangers
Crooked Teeth
Rand McNally
I Will Follow You Into the Dark
I Will Possess Your Heart
Your Heart Is an Empty Room
Asphalt Meadows
Doors Unlocked and Open
You Are a Tourist
The Ghosts of Beverly Drive
Foxglove Through the Clearcut
Encore:
Blacking Out the Friction
Pepper
Soul Meets Body
Transatlanticism