Watch the Foo Fighters play Times Like These, debut Shame Shame on Saturday Night Live
|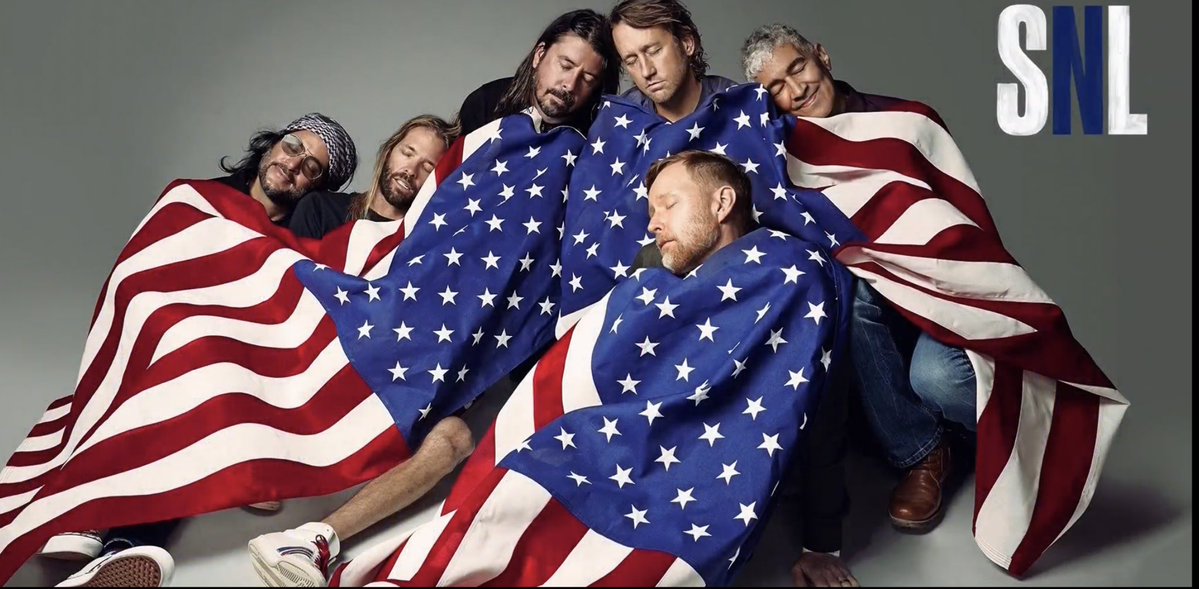 On Saturday, people took to the streets to celebrate the election of Joe Biden as the president of the United States.
And Saturday Night Live welcomed Dave Chappelle and the Foo Fighters to celebrate the occasion. (Of course, they were booked earlier in the week, but surely the show's content was written and rewritten as the election news ebbed and flowed.)
Chappelle, of course, was welcomed back four years after hosting the Saturday after Donald Trump was elected in 2016, and he delivered a killer opening monologue. (The cold open, featured Jim Carrey as Biden, is worth watching. FYI, stick around til the end.)
And then there were the Foo Fighters, who debuted a new song during Saturday's broadcast.
Just before performing on the show, the rock band announced the release of its 10th studio album. Medicine at Midnight will be released on Feb. 5, and the first single is Shame, Shame, which you can watch them perform on Saturday Night Live below.
Medicine at Midnight was produced by Greg Kurstin and Foo Fighters, and it will feature nine new songs.
They also played Times Like These, and it felt like a perfectly appropriate choice with lines such as "It's times like these you learn to live again/It's times like these you give and give again/It's times like these you learn to love again."
It was especially powerful due to its arrangement, which saw Dave Grohl howling the lyrics over a haunting organ melody. Until the entire band threw down and finished the song in a glorious cacophony of rock 'n' roll.
Watch them play the hit song below.